Malaysia to Buy Multi-role Support Ships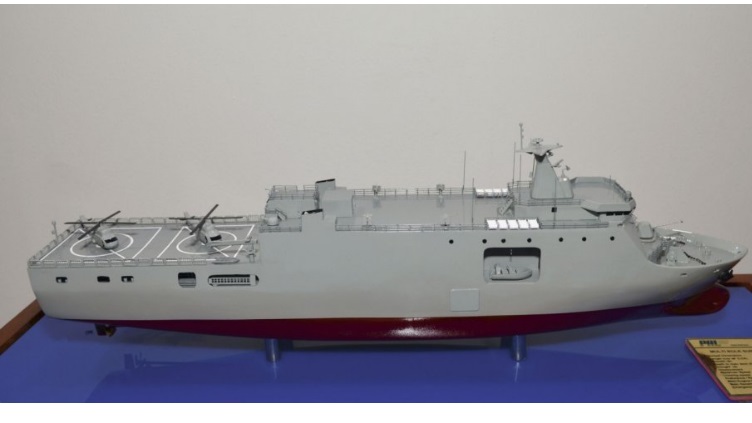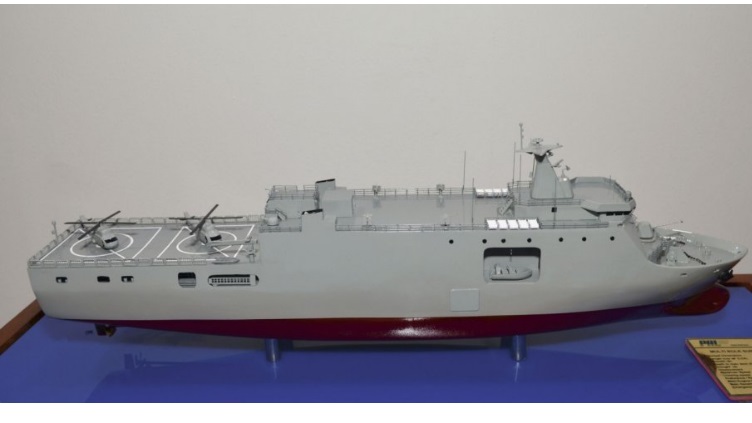 The MRSS will be based on a 150 m design by PT PAL that will be modified, according to the Royal Malaysian Navy's requirements-IHS photo.
Kuala Lumpur, 04 Jumadil Awwal 1438/01 February 2017 (MINA) – Multi-role Support Ships (MRSS) will soon be helping to safeguard Malaysian waters, said naval chief Tan Sri Ahmad Kamarulzaman Ahmad Badaruddin.
He confirmed the decision of the government to acquire the MRSS after being informed by Defence Minister Datuk Seri Hishammuddin Hussein, and referred to his tweet, which read: "#15to5 on track! #LMS (Littoral Mission Ships) ready to go #MRSS next. Thank you Sir! @HishammuddinH2O.
The Royal Malaysian Navy (RMN) is reducing its fleet from 15 to five classes of vessels. Old ships which are too expensive to maintain are being retired and sold, with the money used to buy new vessels, Bernama reported.
Last Thursday, after the retreat in Subang Jaya to discuss with armed forces brass the future directions of the ministry, Hishammuddin told reporters that new assets must be purchased by 2020.
"I just want the best assets for the country and I want the best assets for the military. That is my duty as the Defence Minister," he said.
Ahmad Kamarulzaman did not say how many MRSS would be bought, but the RMN is to have 18 LMS and six Littoral Combat Ships (LCS).
MRSS and LCS to be built in Indonesia
The LCS are equipped with four-dimensional warfare capabilities against electronic, air, surface and underwater threats integrated with state-of-the-art systems.
The LCS, estimated to be worth RM9 billion, will also be equipped with stealth capability which reduces radar reflection to minimise visibility and detection. The ships, to be built by Malaysia's Boustead Naval Shipyard (BNS) in collaboration with PT. PAL in Indonesia, will also be capable of rapid launch and recovery of boats.
Indonesian state-owned shipbuilder PT PAL has signed a memorandum of understanding (MOU) with BNS to construct Malaysia's first multirole support ship (MRSS) in Indonesia.
The MOU was signed on 2 November at the Indo Defence 2016 exhibition in Jakarta, and paves the way for PT PAL to work on its first-ever project for a Royal Malaysian Navy (RMN) vessel, if the contract is awarded to BNS.
The LMS will be developed in China in a joint venture between Boustead and China Shipbuilding & Offshore International Co Ltd. (T/RS05/RS01)
Mi'raj Islamic News Agency (MINA)