FOUR KILLED IN US DRONE ATTACK IN AFGHANISTAN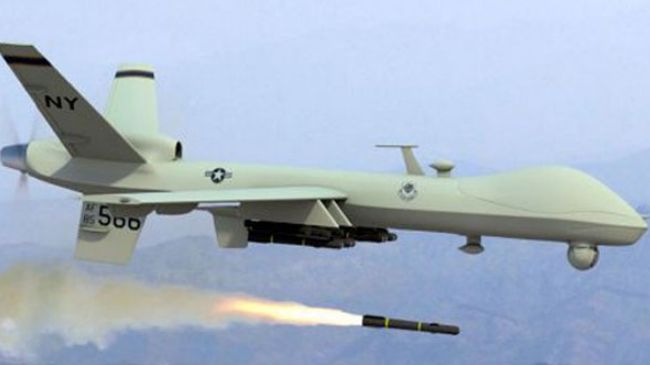 Kabul, 18 Sya'ban 1435/16 June 2014 (MINA) – Four people have been killed in the latest US drone strike on Afghanistan's northeastern province of Kunar. According to local officials, all of those killed in the attack were alleged Taliban militants, Press TV quoted by Mi'raj Islamic News Agency (MINA) as reporting. Monday
No further details have so far been released about the attack. There is no immediate comment by the Taliban on the incident.
The US carries out targeted killings through drone strikes in several Muslim nations such as Yemen, Pakistan, Afghanistan and Somalia.
Washington claims the targets of the drone attacks are militants, but local officials and witnesses maintain that civilians have been the main victims of the attacks over the past few years.
The United Nations and several human rights organizations have identified the US as the world's number one user of "targeted killings," largely due to its drone attacks in Pakistan and Afghanistan.
The United States and its allies invaded Afghanistan in 2001 as part of Washington's so-called war on terror. The offensive removed the Taliban from power, but insecurity continues to rise across the count (T/P012/E01).
Mi'raj Islamic News Agency (MINA)