Israeli Police and Palestinians Clash in Al-Quds, 80 People Injuries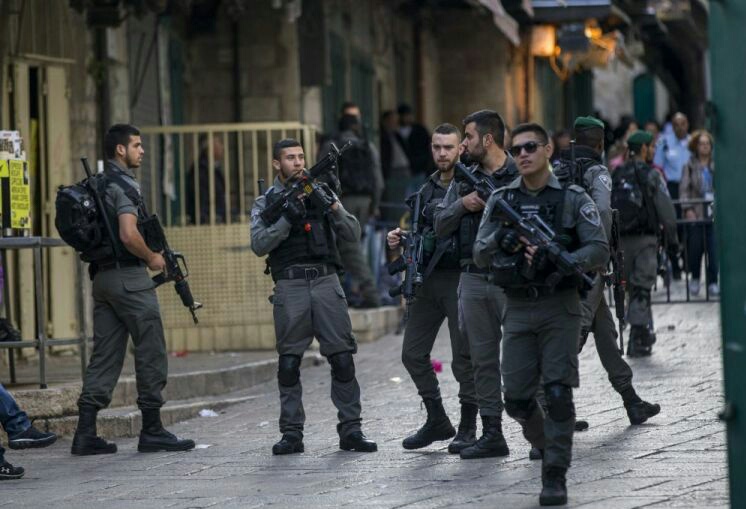 Israeli security at checkpoints in the Old City of Jerusalem. (Photo: Jonathan Sindel/Flash90)
Al-Quds, MINA – At least 80 Palestinians were injured in clashes with Israeli security forces in the neighborhood of Issawiya, East Jerusalem (Al-Quds) on Friday night, after police killed a man who fired fireworks at them a day before.
The police returned stones from Palestinians with stun grenades. Occasionally, residents also launch fireworks as weapons, the Times of Israel reported.
Security forces killed 20-year-old Mohammad Samir Obeid on Thursday in the neighborhood. Police said Obeid launched fireworks at them at close range, endangering the lives of officers.
Residents of Issawiya have clashed with security forces since the shooting. Last night, a community center in the neighborhood that often coordinated with Israeli authorities was burned as a real protest.
The Jerusalem court on Friday reportedly refused a request to free Obeid's body to his family for burial.
During Friday's trial, the police recommended to the Jerusalem Judge Court that his body would not be released, because public burials might trigger further clashes in the area.
Police in recent weeks reportedly entered Issawiya every night in an effort to track down members of the People's Front for the Liberation of Palestinian terror cells which are believed to be mostly in the neighborhood. Police operations have caused routine clashes with local residents. (T/Sj/P2)
Mi'raj News Agency (MINA)