Israeli Forces Shoot, Kill Palestinian in Stab Attempt at Huwwara Checkpoint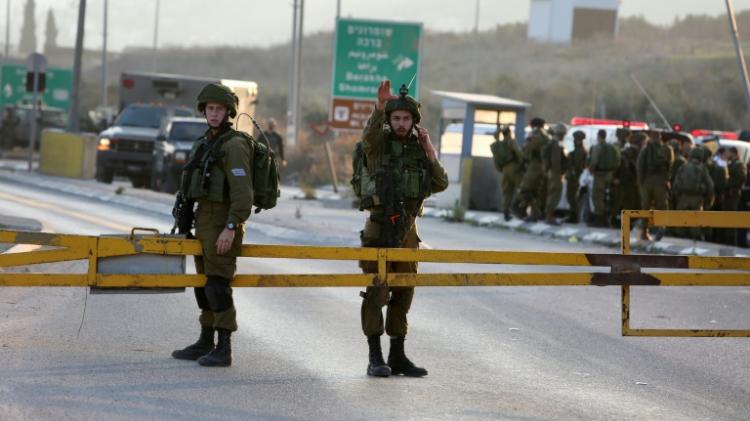 Bethlehem, 27 Syawwaal 1437/01 August 2016 (MINA) – Israeli forces shot and killed a Palestinian man Sunday afternoon after he attempted to stab Israeli soldiers stationed at the Huwwara checkpoint in the northern West Bank district of Nablus, an Israeli army spokesperson told Ma'an.
Palestinian witnesses told Ma'an that the man arrived in a private car from the direction of Nablus city, pulled over near the Israeli soldiers and started to run toward them carrying a knife. The Israeli soldiers then fired heavily at him and killed him. No injuries were reported among the Israeli soldiers.
An Israeli army spokesperson confirmed to Ma'an that the Palestinian was shot dead after he "charged at soldiers," and that no Israelis were injured in the incident.
According to initial Israeli media reports, the Palestinian was shot with three to four rounds to the chest.
He was later identified by locals sources as Rami Muhammad Zaim Awartani, 31.
The killing came after Israeli forces detained four young Palestinians at the Huwwara checkpoint Saturday evening, claiming the youths were carrying knives.
Since a wave of violence swept across the occupied Palestinian territory and Israel in October, some 220 Palestinians have been killed by Israeli forces and settlers while carrying out or allegedly carrying out attacks, the majority of which on Israeli military targets. In the same period, 32 Israelis have been killed.
Rights groups have denounced what they have termed a "shoot-to-kill" policy by Israeli forces on Palestinians who no longer posed a threat.
In fewer than two days earlier this month, three Palestinians were killed after allegedly carrying out attacks which killed two Israelis, and a fourth Palestinian died during clashes, marking an uptick in violence after a few months of relative reprieve from the unrest. (T/R07/R01)
Mi'raj Islamic Ndews Agency (MINA)