Israeli Court Jails Palestinian Teen Ahed, Mother for Eight Months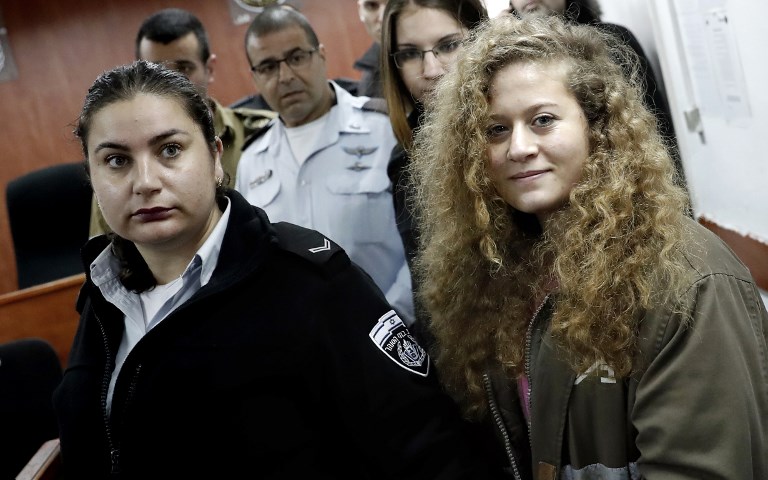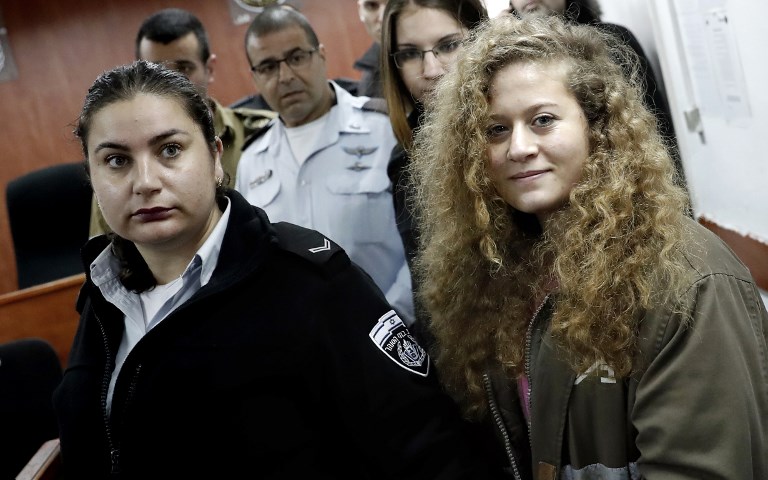 Ramallah, MINA – An Israeli military court has sentenced Ahed Tamimi, 17, and her mother, Nariman, 42, to eight months in prison for slapping an Israeli soldier during a raid on their home.
The court, held its hearing at the Ofer military camp near Ramallah, also sentenced both Ahed and Nariman for three years of suspended imprisonment and imposed USD 1,500 and USD 1,700 fines on Ahed and Nariman respectively following a plea bargain between the Tamimis' lawyer and the military prosecution.
"No justice is hoped under the occupation," Ahed told reporters after hearing the verdicts.
Ahed was arrested in December when she was only 16 years old and charged with slapping an Israeli soldier who stormed her family home in Nabi Saleh village, near Ramallah, after protests over the Israeli troops shooting of her relative child Mohammad Tamimi in the head.
Nariman, was apprehended on the same day when she went to an Israeli police station to ask about her daughter Ahed.
She was arrested and referred to the court for filming the incident and placing the video on the internet and therefore charged with incitement.
The Ofer military court had earlier agreed in another plea bargain to consider the 16 days Ahed Tamimi's cousin, Nour, 20, had spent in prison after she was arrested a day after Ahed for also appearing in the same video pushing the soldiers out from their house as her sentence and fined her USD 600 plus five months suspended sentence. (T/RS5/RS1)
Mi'raj Islamic News Agency (MINA)