Israel Holds the Dead Body of Palestinian Martyrs as Bargaining Tool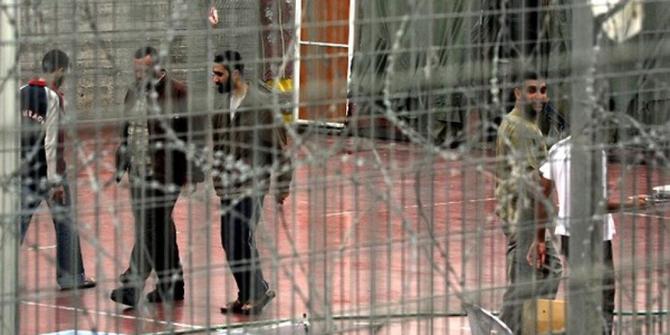 Al-Quds, MINA – Israel's Supreme Court gave occupation troops the green light to hold the bodies of Palestinian martyrs who were killed by Israel as a bargaining chip in future exchange negotiations.
This was stated by the Central Jerusalem Legal Aid and Human Rights (JLAC) agency on Monday (9/9), Wafa reported.
Narrated as a court hearing, produced 4 to 3 votes to provide Israeli assistance in the bodies of Palestinian martyrs and bury them in a certain period of time that can be used in the future as a bargaining chip.
The new ruling overturned an earlier decision by the regular Israeli High Court which said the military authorities did not have the power to hold the bodies of the dead Palestinians.
According to the Legal Center for the Rights of Arab Minorities in Israel, Is, in his decision said, the court's decision was against Israeli law and against international law, which was debated by the United Nations against Torture and other Cruel Treatment.
"This is the first time in history to determine which courts anywhere in the world authorize state authorities to hold the body under its control," wrote Is In approving it.
It is judging, this is one of the most extreme decisions of the Supreme Court since 1948. "Because it destroys universal basic principles," he explained.
Meanwhile Muhammad Alyan, one of the residents who made a petition on behalf of the Palestinian family in his statement said the court's decision was contrary to international law.
"This is a very rational decision that replaces it with international law. The Israeli occupation government is consistent with the political decisions of its government which provide collective decisions to Palestinian families," he explained.
"Families will consider appealing to an international court in an effort to do everything they can to get the bodies of their loved ones," he added.
The petition involved 13 bodies of Palestinian martyrs who were recently killed by Israel.
Israel detained 304 bodies of Palestinian and Arab martyrs who died since the occupation of the West Bank and Gaza in 1967. They also held 52 bodies that have been stored in refrigerators in rooms belonging to the Zionist entity since 2015. (T/Ais/P2)
Mi'raj News Agency (MINA)