ISRAEL: NO DEAL UNTIL SECURITY NEEDS MET VS HAMAS: NO TRUCE UNTIL DEMANDS MET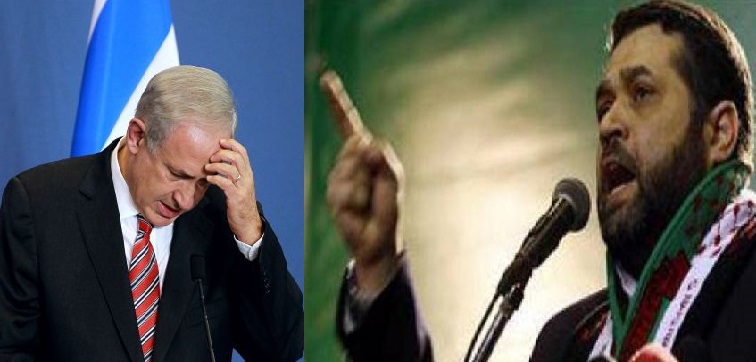 Tel Aviv, 21 Shawwal 1435/17 August 2014 (MINA) – Israel will not agree to any long-term ceasefire in Gaza at indirect talks in Cairo unless its security needs are clearly met, Prime Minister Benjamin Netanyahu has said. Netanyahu says there will be no long-term truce agreed at talks in Cairo without clear answer to Israeli security needs.
His comments came as Egyptian-brokered talks between Israel and Palestinian factions resumed on Sunday. A five-day truce between the two sides is set to expire on Monday night.
"The Israeli delegation in Cairo is acting with a very clear mandate to stand firmly on Israel's security needs," Netanyahu told ministers at the start of the weekly cabinet meeting in Jerusalem, according to Al Jazeera report monitored by Mi'raj Islamic News Agency (MINA), Sunday.
"Only if there is a clear answer to Israel's security needs, only then will we agree to reach an understanding," he said, as Israel's negotiating team made its way back to Cairo for indirect talks with the Palestinians over a long-term arrangement to end more than a month of bloodshed in Gaza.
Al Jazeera's Kimberly Halkett, reporting from West Jerusalem, said the prime minister faces deep divisions within his cabinet on whether to support plans for a long-term ceasefire
She said hardliners are opposed to any discussions of the development of a seaport in Gaza, one of the key demands of the Palestinian negotiators.
Netanyahu warned that Hamas, which he said had suffered a major military blow, would not walk away from the Cairo talks with any political success.
"If Hamas thinks it will make up for its military losses with a political achievement, it is wrong," he said.
"If Hamas thinks that by continuing the steady trickle of rocket fire it will force us to make concessions, it is wrong. As long as there is no quiet, Hamas will continue to suffer heavy blows.
"Hamas knows we have a lot of power but maybe it thinks we don't have enough determination and patience, and even there it is wrong, it is making a big mistake," he said.
At least 1,980 Palestinians have been killed in Gaza since fighting began, as well as 64 soldiers and three civilians on the Israeli side.
Palestinians vow no truce until Israel meets demands
Hamas's head of foreign affairs, Osama Hamdan, said the terms proposed in the Cairo talks are still not satisfactory. The Islamic Jihad Movement has also said no deal is better than a disgraceful agreement with Israel.
Speaking at a news conference in Gaza City, senior Hamas negotiator, Khalil al-Haya, has said the movement was "not interested in confrontation," but was forced into entering a war with Israel due to Tel Aviv's aggression.
On Wednesday, Egyptian mediators brokered a five-day ceasefire to allow for further negotiations on a long-term ceasefire to the fighting.
Diplomatic sources say there seems to be no tangible progress in the indirect negotiations between the Palestinians and Israelis in Cairo.
The contentious subject at the talks is the issue of the Israeli blockade of the impoverished territory.
Palestinian officials have indicated that the ceasefire will not be extended if no progress is made. The Palestinian resistance group Hamas wants the seven-year siege to be removed, but Tel Aviv claims it will only take the measure if Hamas disarms.
Meanwhile, another Palestinian delegation, led by Hamas, is in Qatar to discuss a proposal for a long-term truce.
At least 1,980 Palestinians, including 470 children, have lost their lives and more than 10,200 have been wounded since the Israeli military unleashed fatal assaults on the Gaza Strip more than a month ago.
A panel appointed by the United Nations Human Rights Council is expected to start investigating the crimes committed by Israel in its war on Gaza.
Hamas spokesman Sami Abu Zuhri said the Palestinians would not back down from their demands, central of which is a lifting of Israel's eight-year blockade on the enclave, and that the outcome of the talks was in Israel's hands.
"We are committed to achieving the Palestinian demands and there is no way back from this. All these demands are basic human rights that do not need this battle or these negotiations," Abu Zuhri told the AFP news agency.
"The ball is in the Israeli occupation's court." (T/E01/IR)
Mi'raj Islamic News Agency (MINA)