International Peace Conference Commences in Paris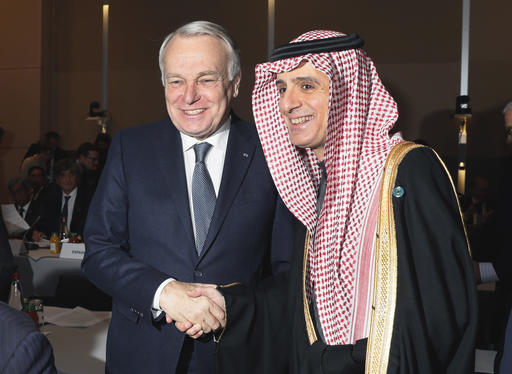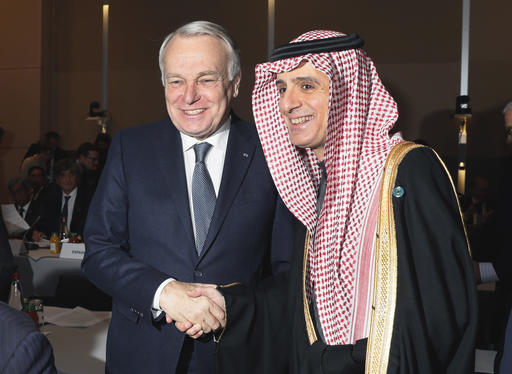 Paris, 17 Rabiul Akhir 1438/16 January (MINA) – France officially commenced the international peace conference with the participation of 70 states and five international organizations as part of its efforts to resume stalled peace negotiations between the Palestinians and Israelis.
French foreign minister Jean-Marc Ayrault said in the opening speech the conference aims to achieve a just peace between Palestinians and Israelis with the two-state solution as the only option that will guarantee both sides' rights.
The League of Arab States, the United Nations, the European Union, the African Union and the Organization of Islamic Cooperation are also taking part in the conference.
Ayrault said he understands the hesitation with which the conference was met, but that the situation on the ground proves that no more time should be wasted.
"We are determined to join the international community in the making of peace," he said.
"Peace is our only hope. It is also the hope of Palestinians, Israelis and the world."
Ayrault praised US Secretary of State John Kerry and the international Quartet's efforts to revive peace between the Palestinians and Israelis.
He noted that after two years of impasse, the Palestinian-Israeli conflict is back on the agenda of the international community and it is a shared responsibility to bring both sides back to the table of negotiations.
Israeli Prime Minister Benjamin Netanyahu said the international peace conference initiated by France is futile and aims to impose conditions that do not meet Israeli national needs.
He said at the weekly Israeli cabinet meeting that the conference is driving the prospects of peace away. "These are the death throes of yesterday's world. Tomorrow will look different."
Palestinian president Mahmoud Abbas previously said that the peace conference could be the two-state solution's last chance.
Abbas told the French Le Figaro newspaper that the Palestinians have had enough. "After 70 years of exile and 50 years of occupation, 2017 must be the year of justice, peace and freedom." (T/RS05/RS01)
Mi'raj Islamic News Agency (MINA)