Indonesian Student Sports Olympiad, 1,557 Athletes Ready to Compete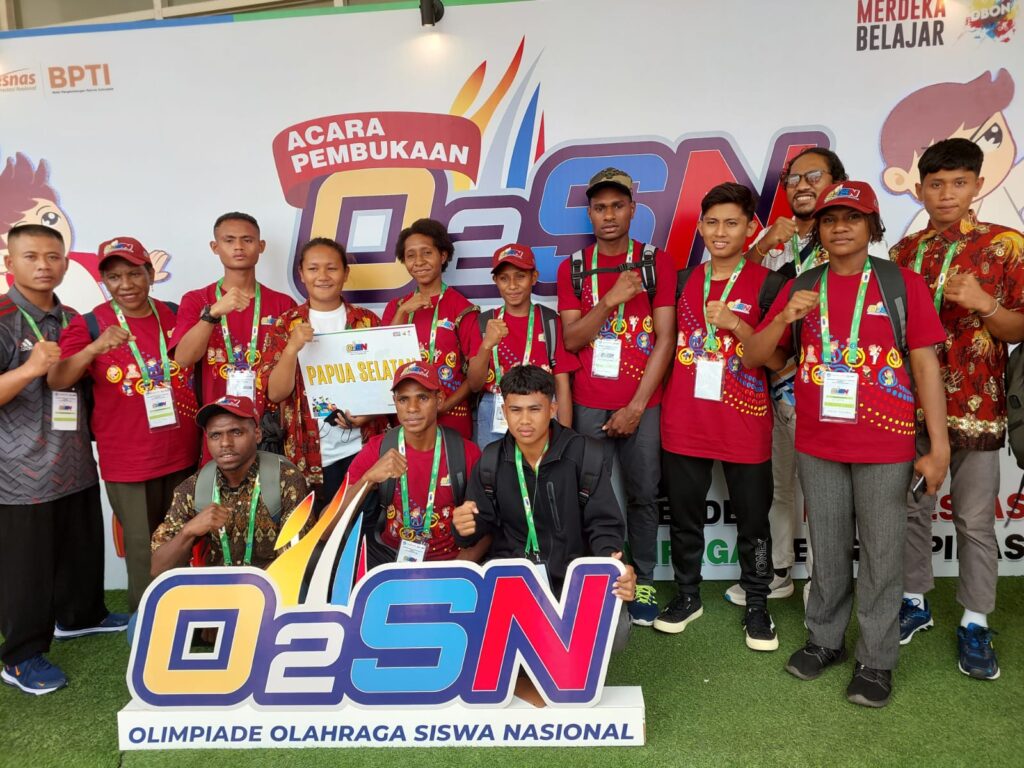 Indonesian Student Sports Olympiad, 1,557 Athletes Ready to Compete (photo: Humas Kemendikbudristek)
Cibinong, MINA – A total of 1,557 students consisting of 373 elementary school students, 312 middle school students, 332 high school students, 309 vocational school students, and 231 students with special needs (PDBK) are ready to compete and be the best at the National Student Sports Olympiad (O2SN) 2023.
There are nine sports that will be competed in at O2SN 2023. For elementary school level, there are gymnastics, athletics, badminton, swimming, karate and pencak silat. For middle school, high school and vocational school, there are athletics, badminton, swimming, karate and pencak silat. Meanwhile, for PDBK, there is chess, table tennis, bocce, athletics and badminton.
O2SN PDBK hold on 10-15 September 2023, secondary education on 10-16 September and basic education on 18-24 September.
Acting Head of the National Achievement Center, Hendarman, said that the implementation of O2SN 2023 aims to provide a forum for competition in the field of sports or student kinesthetics.
"I wish all O2SN 2023 participants a happy competition. All of you are true challengers, the golden generation that is the pride of your parents, school and region, continue to fight to become champions and be an inspiration to the nation," said Hendarman in a press statement received by MINA on Wednesday.
O2SN 2023 itself has been officially opened by the Ministry of Education, Culture, Research and Technology (Kemendikbudristek) through the Indonesian Talent Development Center (BPTI), National Achievement Center (Puspresnas) at the Laga Tangkas GOR, Cibinong, Bogor Regency, on Monday.
On that occasion, Deputy Chairman of Commission X Indonesian House of Representative, Dede Yusuf, welcomed and was proud that O2SN could be held offline again after the Covid-19 pandemic.
"Congratulations to my children who have struggled to take part in the strict selection process from school level, regional level, to national level.
"Show that you are great Indonesian children, continue to train and compete to achieve the highest achievements," said Dede Yusuf when officially opening O2SN.
Dede Yusuf also appreciated the Ministry of Education and Technology for continuing to provide equal attention and opportunities to students with special needs so that the best talents for the Paralympics are born.
"O2SN is a very strategic event in order to identify and cultivate prospective athletes from an early age. "For this reason, we must continue to monitor and develop these prospective athletes so that they can achieve the highest achievements," he said.
In line with that, Assistant Deputy for the Sports Achievement Development Center, Deputy for Sports Achievement Improvement, Ministry of Youth and Sports (Kemenpora), Bayu Rahadian, said, O2SN is a form of implementation of long-term sports development development that is appropriate and supports the DBON design.
"This is a concrete step, collaboration and contribution from the Ministry of Education and Culture in supporting DBON in accordance with the President's mandate in improving governance, especially the sports development ecosystem in Indonesia," said Bayu. (T/RE1/P2)
Mi'raj News Agency (MINA)