Indonesia Verifying Death of Chief Daesh Member in Iraq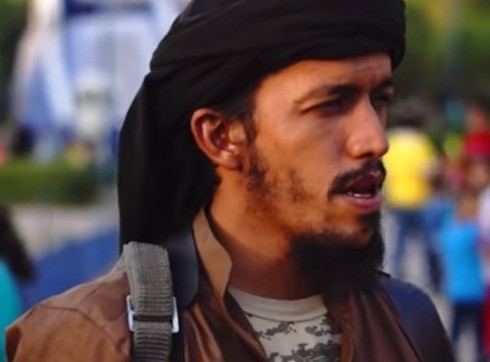 Jakarta, 11 Safar 1438/11 November 2016 (MINA) – A team of Indonesian security officials has traveled to Syria to verify reports that a national accused of recruiting members for Daesh has been killed in fighting.
His wife — also in the region — is reported to have confirmed his death to relatives.
National police spokesman Inspector General Boy Rafli Amar told Anadolu Agency on Thursday that the family of Salim Mubarok Attamimi — also known as Abu Jandal al Yemeni al Indonesi — has said he was killed in fighting in the northern Iraqi city of Mosul.
"The information we received from Abu Jandal's mother confirmed it [his death]," said Amar. "But it still needs further investigation."
Abu Jandal is one of two Indonesians suspected of having prominent roles in Daesh.
He appeared in a video uploaded to YouTube in December 2014 in which he threatened Indonesia's army and police.
Relatives in Indonesia were notified of his death based off information obtained from his wife, who traveled to Syria with Abu Jandal and their two children in 2014.
Amar said police are coordinating with the foreign ministry in their probe and will seek to transport his body to Indonesia for identification.
Petrus Gosolle of the National Counterterrorism Agency was quoted by kompas.com as saying that a team had left Indonesia to travel to Damascus and Iraq as part of the investigation.
On Thursday, Abu Jandal's sister Fauziah told Anadolu Agency that the family had come to terms with his death and did not expect him to return.
"His body must already have been buried there," she said.
In January, two Indonesians who were arrested after returning home from Syria — Ahmad Junaedi and Abdul Hakim — told a Jakarta court that Abu Jandal had offered them large financial incentives to travel to the region, only for them to be left disappointed on arriving.
Last month, the coordinating minister for political, legal, and security affairs said around 53 Indonesians radicalized by Daesh had so far returned.
According to national police data, around 500 Indonesians have joined Daesh in Syria, although the true number could be much higher as many are suspected of arriving in the country undetected. (T/R07/R01)
Mi'raj Islamic News Agency (MINA)