INDONESIA: EAST NUSA TENGGARA ALLEGED ISIS MEN RELEASED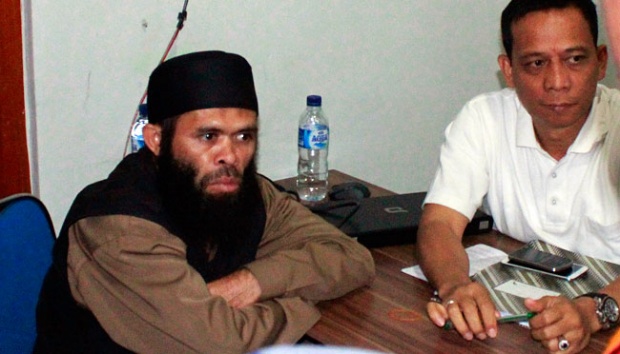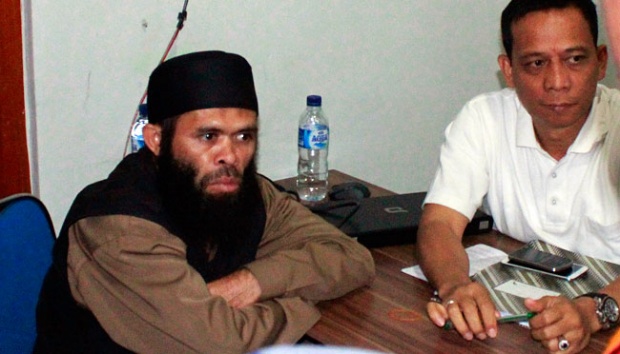 Kupang, 22 Shawwal 1436/7 August 2015 (MINA) – Three alleged Islamic State (ISIL/Daesh) member men arrested in Kupang have been released by the East Nusa Tenggara (NTT) Regional Police, Thursday (6/8).
Syamsudin Uba, Zakaria Qomarudin and Imran Hafiz who were arrested in Alor on Friday (31/7) last week, were release following one week of arrest.
"They were only questioned and neutralized by NTT police regarding a slander saying that they spread the dawa of ISIL. They were not arrested the way it has been exposed by the media and they also have not been made as suspects," said Ardhan Syah, who is closely related with Syamsudin Uba in Kupang.
It has been reported earlier that the three men have been neutralized by the police in Alor following allegations of spreading brochures about ISIL ideology to Muslims in the sub-district of Pantar Barat.
They were accused of provoking muslims in Alor island to join ISIL through brochures spread and ISIL videos, found in Uba's laptop.
"NTT police has concluded that there is no suitable article to detain the three men," stated Ardhan as received by Mi'raj Islamic News Agency (MINA).
Ardhan added that after the announcement of their release due to the insignificant prove for them to be criminalized, the special forces Densus 88 team asked Uba to become a witness for another case in Jakarta.
"Alhamdulillah, today at 7.00 Kupang time, brother Zakaria and Imran have been sent back to their village, Halaman Alor, NTT," wrote Ardhan in his Facebook account.
Meanwhile, Coordinator of the Muslim Advocate Team (TPM), Achmad Michdan who was asked for help by Uba explained that according to Syamsuddin, he has only been organizing dawa in his hometown NTT, and that he has not in any way conducted any act of terrorism, as alleged by the police.
"Presenting dawa articles in Baranusa, his birthplace, since 24 July 2015 where the article consists of 1) about the mesning of the shahadah, its procedures, conditions, and the consequence of its annulment, 2) the punishment of not offering shalah 3) the Islamic brotherhood as the might of the muslim ummah 4) the chart of masjid. masjid serves as the heart of the muslim ummah for their activities. 5) the law of democracy," reads an SMS received by the TPM, Subday (2/8). (L/NMT/P001/R04)
Mi'raj Islamic News Agency (MINA)