Hamas Donates US $100.000 for Palestinian Refugees in Lebanon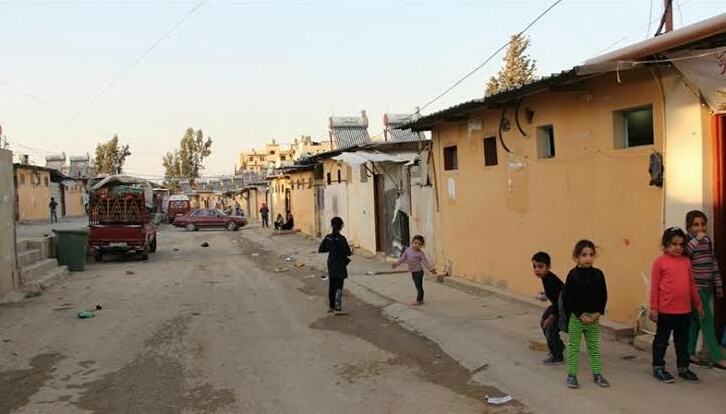 Palestinian refugee camp in Lebanon (photo: special)
Beirut, MINA – Palestinian Islamic resistance movement in Gaza, Hamas donated US $100.000 to build Nahrul Barid, Palestinian refugees camp in Lebanon.
Hamas through its political bureau member, Khalil al-Hayyah, said the funds were collected from Gazans through a donation campaign, as quoted from Palestinian Information Center (Palinfo) on Monday, October 14.
Although Gazans have suffered since 13 years ago by Israeli war and blockade, it is not prevented them from sending aid through the donation campaign which was initiated by Hamas.
Meanwhile, Hamas political official at Nahrul Barid camp, Abdul Rahim Syarif, said the donation was used to repair roads that had begun two days ago and ended this Monday.
The road improvement project reaches 200 meters, along the crossing of At-Taqwa Mosque to the Shaiqah office, which separates the camp into two parts.
In his interview with Quds Press, Syarif said the road was built from scratch by installing rocks and concrete, making it easy for vehicles to pass.
This improvement will reduce main road congestion and facilitate student traffic to their schools.
Hamas is also seeking improvements in the electricity grid, according to the budget collected from donations from Gazans.
It was said that Palestinian refugees in Lebanon had two other major problems, unemployment reaching 56 percent and poverty reaching 72 percent.
A Palestinian refugee, Umm Muhammad in an interview with Quds Press expressed his gratitude to all Gazans for their donations despite the difficulties Gaza was present with its assistance to their relatives. (T/Sj/P2)
Mi'raj News Agency (MINA)