HAMAS CALLS ON GAZANS TO WELCOME HAMDALLAH ARRIVAL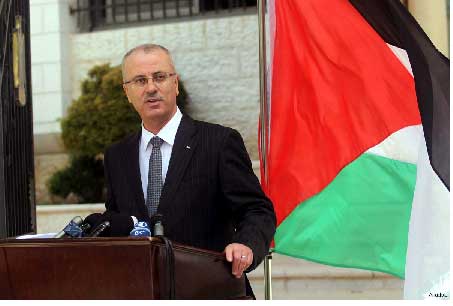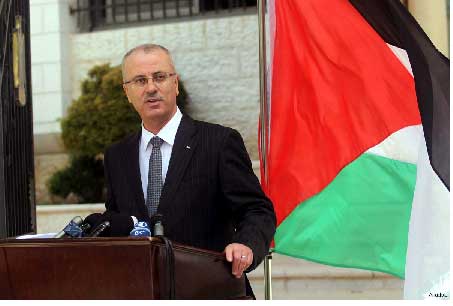 Gaza, 13 Dzulhijjah 1435/7 October 2014 (MINA) – Senior Hamas leader Ahmed Yousef late Monday called on Palestinians in Gaza to welcome Prime Minister Rami Hamdallah and the unity government cabinet to the Strip on Thursday.
In a phone interview with Ma'an, Yousef called on Palestinians to organize marches to respectfully receive Hamdallah and to celebrate unity between the West Bank and the Gaza Strip, Maan News Agency quoted by Mi'raj Islamic News Agency (MINA) as reporting, Tuesday.
This visit is "an important, positive turn on the road of unity," Yousef said, adding that he considered it a practical step towards rebuilding Gaza in the wake of the recent Israeli assault.
The first cabinet meeting of the Palestinian unity government will take place in Gaza on Thursday after Israel issued permits to allow Palestinian ministers to attend.
It will be the first time that ministers from the new government have convened together due to Israeli restrictions on Palestinian freedom of movement and strong Israeli opposition to Palestinian unity.
Officials told Ma'an Monday that the Palestinian Ministry of Civil Affairs had made "great efforts" with Israel to obtain the necessary permits for ministers to cross into Gaza.
In April, Hamas agreed to work with its rivals in President Mahmoud Abbas' Fatah movement to form an interim consensus government of technocrats which would work towards long-delayed national elections.
The deal sought to end years of bitter and sometimes bloody rivalry between Hamas and Fatah, which dominates the West Bank-based Palestinian Authority, (T/P002/R03)
Mi'raj Islamic News Agency (MINA)