Friday Hijab Movement Colouring Cities in New Zealand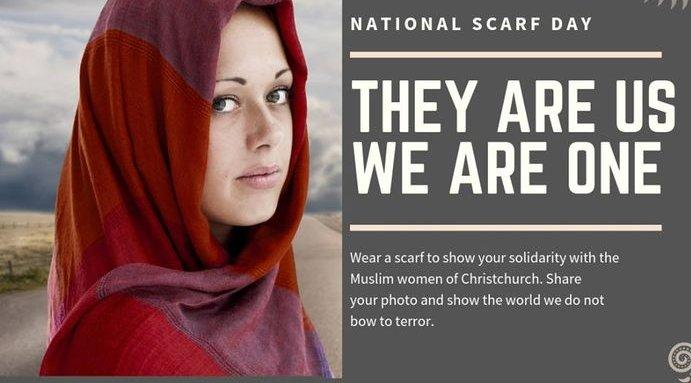 Auckland, MINA – The Friday hijab movement that will be carried out by Muslims in Cristchurch on Friday (3/22) will be welcomed by various cities in New Zealand. Not only in Cristchurch, but also the other cities will do the same.
A resident of Auckland, Madina Thalib said, "The presence of a hijab solidarity movement will not only being done in Christchurch (CHC), but it will also be done in Auckland and other cities."
Mosques will be reopened to public, they will do activities like ordinary days and normally.
"This hijab movement will have a positive impact and stability for Muslim women. We appeal to Muslim adolescents not to be afraid to leave their house using a veil, "she told MINA on Wednesday (20/3).
The movement aimed to foster solidarity after the terror attacks at Al-Nour and Lindwood mosques on Friday (3/15) which caused at least 50 people martyred and dozens of others injured.
The sympathy that was so great also shown by the government and New Zealand citizens for the massacre incident. A number of solidarity actions were carried out by New Zealanders to defend and strengthen  Muslim community that we embraced each other.
The idea immediately gained positive support and response from representatives of the Muslim community in the southernmost hemisphere. The Muslim community there was very touched by the movement.
The leaders of the New Zealand Islamic Women's Council said the attitude of solidarity and support would be highly valued by their community. President of the New Zealand Muslim Association Ikhlaq Kashkari called this movement is a good idea. (LT/R04/P2)
Mi'raj News Agency (MINA)