Free Customs of Products, a Form of Support for Palestinian Economy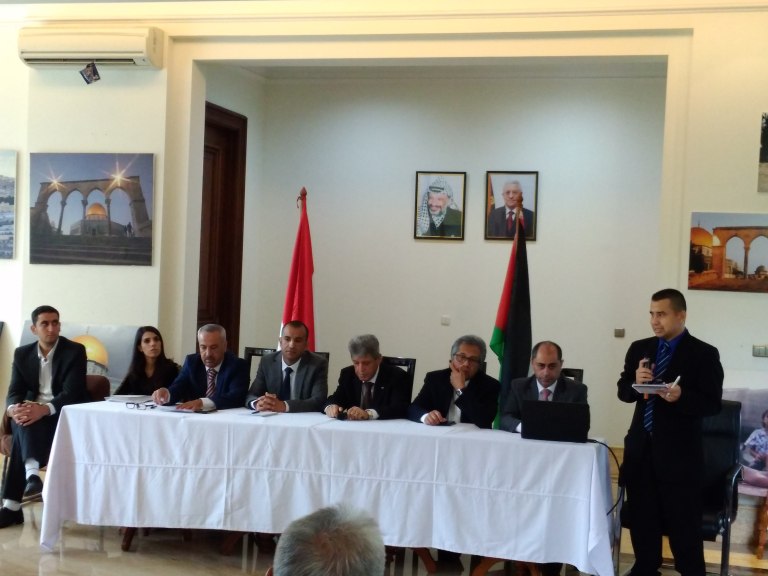 Jakarta, MINA – Indonesian government reiterated its commitment to support the struggle of the Palestinian people not only from the political side but also from the economic field.
Mochamad Rizalu Akbar, Deputy Director for Africa and the Middle East, the Indonesian Ministry of Trade explained that the economic support was manifested in the application of zero percent import duties for Palestinian dates and olives to Indonesia that had been in effect since last February.
"This is the first step in Indonesia's support for the Palestinian people economically, in the future we will further enhance economic relations between Indonesia and Palestine," he said while attending a press conference at the Palestinian Embassy in Jakarta, Tuesday 23 July.
He said that the Indonesian Government also supports workshops on Palestinian business and investment which will be held in Jakarta on Wednesday 24 July. The activity was facilitated by the Organization of Islamic Cooperation (OIC).
"This workshop is related to how Palestinian products can enter the Indonesian market. This workshop was facilitated by OKI, we strongly support this activity, "said Rizalu.
Meanwhile, the Palestinian Economic and Trade Delegation that visited Indonesia greatly appreciated the various supports made by the Government and the people of Indonesia.
The delegation, which numbered five representatives, hopes to continue to increase cooperation, especially in the fields of investment and trade.
"Our arrival here not only strengthens economic relations but also wants to introduce business and investment opportunities in Palestine," said Nazeh Merdawi, Director of the Information Department of the Palestinian Chamber of Commerce.
The Palestinian delegation also hopes that Indonesian businessmen are pleased to invest in Palestine.
"Increasing investment will help companies in Palestine develop, thus encouraging the improvement of the economic capacity of the Palestinian people," said the delegation representative.
He said the value of production produced by Palestine reached an amount of 5 billion US dollars per year, while trade with Indonesia produced 5 million dollars.
With this amount, the Palestinians hope to continue to be able to boost trade cooperation with Indonesia. There are 61 Palestinian products planned to be introduced in Indonesia in the near future. (T/Ais/P2)
Mi'raj News Agency (MINA)