Fifth Week, Tens of Thousands of Israelis Demonstrate Netanyahu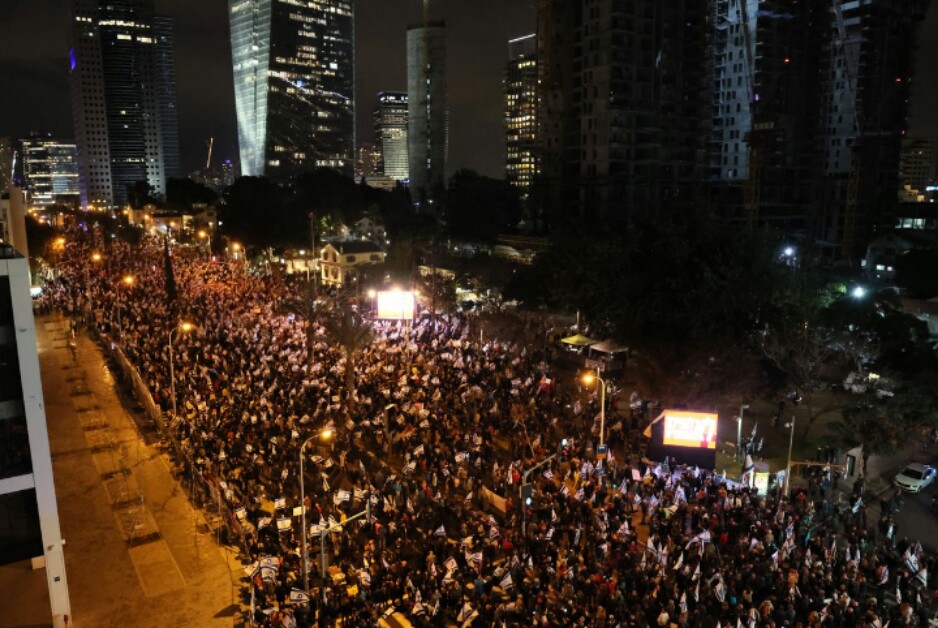 Fifth Week, Tens of Thousands of Israelis Demonstrate Netanyahu (Photo: Wafa)
Tel Aviv, MINA – Until the fifth week, tens of thousands of Israelis on Saturday demonstrated against the new right-wing government of Benjamin Netanyahu's judicial reform plan which critics say threatens the democratic scrutiny of ministers by the courts.
As quoted by Wafa, the plan has attracted fierce opposition from the kirs and raised concerns for business leaders and widened political divisions that are already deep in Israeli society.
Netanyahu dismissed the protests as a refusal by left-wing opponents to accept the results of the last election, which produced one of the far-right governments in Protesters say if the government goes ahead with its judicial reform plans it will undermine Israel's "democracy" which would limit the Supreme Court's power to overturn government decisions or Knesset laws.
Opposition leader Yair Lapid joined the demonstration in Haifa, while former military minister Benny Gantz joined the protest in occupied Jerusalem.
Last month, Yariv Levin, justice minister in Benjamin Netanyahu's right-wing government, announced plans to hand lawmakers more power to appoint judges and overrule Supreme Court decisions.
Critics believe Levin's reforms will cripple the independence of the judiciary, encourage corruption, reorganize minority rights and jeopardize the credibility of the court system. Among those opposing are the chief justice of the country's Supreme Court and attorney general, while critics say the Supreme Court is too outreach and underrepresents voters.
The anti-Netanyahu Black Flag movement said earlier this month that Netanyahu was pushing for reforms to avoid potential repercussions from the ongoing corruption trial, saying he was destroying democratic institutions by undermining the justice system and campaigning against High Court Judges. (T/RE1)
Mi'raj News Agency (MINA)