Fatah's Reconciliation Delegation Arrives in Cairo for Talks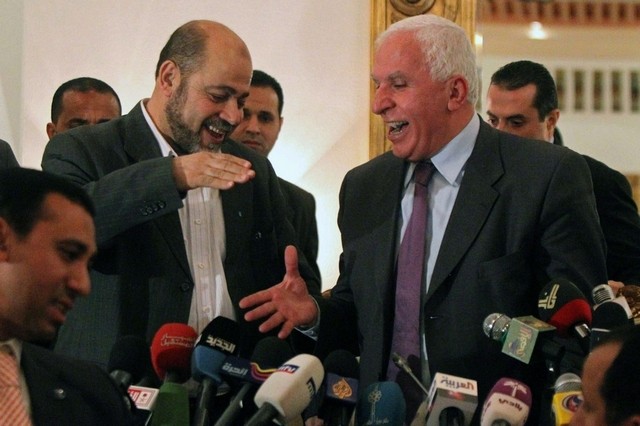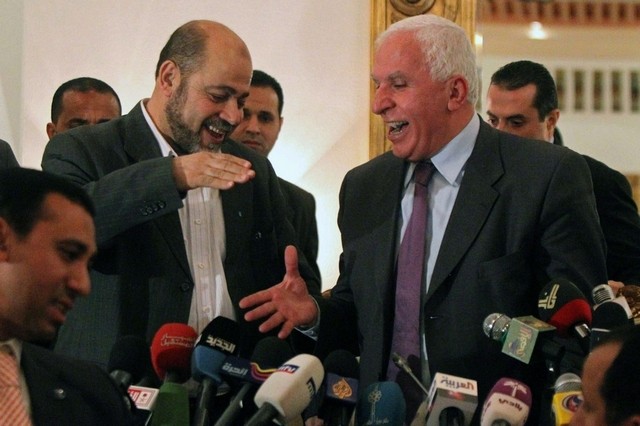 Cairo, 3 Jumadal Awwal 1437/February 11, 2016 (MINA) – A delegation from the Palestinian Fatah movement arrived in Cairo Tuesday evening to hold meetings with Egyptian officials and provide updates on the latest reconciliation talks in Doha between the movement and its Hamas, Ahram reported.
According to Fatah sources, the delegation headed by Azzam Ahmed came to Cairo to share the results of the two-day talks in Doha between Palestinian groups Fatah and Hamas.
The round of reconciliation talks between Fatah and Hamas started in Qatar's capital two days ago.
Palestinian news agency Ma'an reported two days ago that Hamas and Fatah had reached an agreement regarding a number of issues, including the Rafah crossing's security arrangements.
According to Ma'an, the two sides agreed that Fatah's Presidential Guard would take charge of the Rafah crossing (which connects the Gaza Strip to Egypt's Sinai) while allowing Hamas staff to continue to work there, as well.
Fatah, meanwhile, accuses Hamas of maintaining a rival government and refusing to cede the management of Gaza's borders.
Tensions between Egypt and Hamas, an offshoot of the Muslim Brotherhood, flared when former Islamist president and Brotherhood member Mohamed Morsi was ousted in 2013.
The Egyptian government has accused Hamas of helping Islamist militants in Egypt's North Sinai, which borders Gaza. Hamas denies this.
In statements to pan-Arab Sharq Al-Awsat newspaper earlier Sunday, Hamas representative Ali Baraka revealed that the basis for the reconciliation talks in Doha was the reconciliation agreement signed by the Palestinian factions in May 2011.
Baraka added that the two powers now need to form a unity government. (P4/R07)
Mi'raj Islamic News Agency (MINA)