Chadian President Invites Israeli Prime Minister to Visit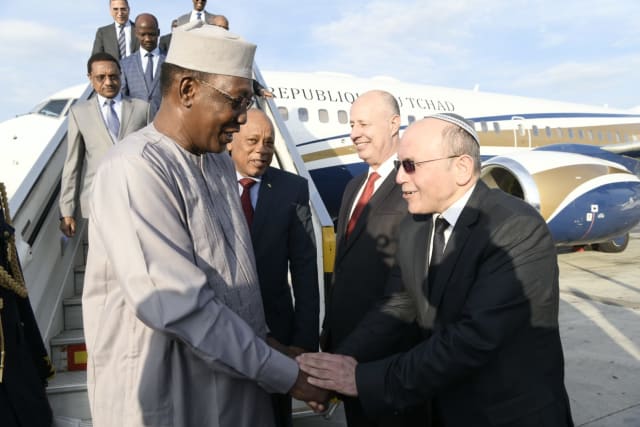 Jerusalem, MINA – Israeli Prime Minister Benjamin Netanyahu on Monday revealed that Chadian President Idriss Deby invited him to visit N'Djamena.
He said that he "gladly" accepted an invitation to the African country, the Times of Israel reported.
Netanyahu said the invitation was delivered at Déby's historic visit to Israel on Sunday which was seen as part of a campaign to lay the foundation for normalizing relations with Muslim-majority countries in Sudan, Mali and Niger, Channel 10 News reported.
Another report said Israel was also working to normalize relations with Bahrain. Israel is stepping up efforts to establish more and more open relations with the Arab world.
Netanyahu stressed that leaders had previously tried to strengthen Israel's international standing with "dangerous concessions", referring to a 2005 plan by former prime minister Ariel Sharon.
In his public statement, Netanyahu invited Czech President Milos Zeman to visit because he promised to move his embassy to Jerusalem.
The Republic of Chad is a country in Africa, mostly in a desert region. As the largest former French colony, Chad is a poor country. More than 75% of the population lives below the poverty line. (T/Sj/RS5)
Mi'raj News Agency (MINA)