Blinken: Turmoil in the West Bank Hinders Israeli-Saudi Normalization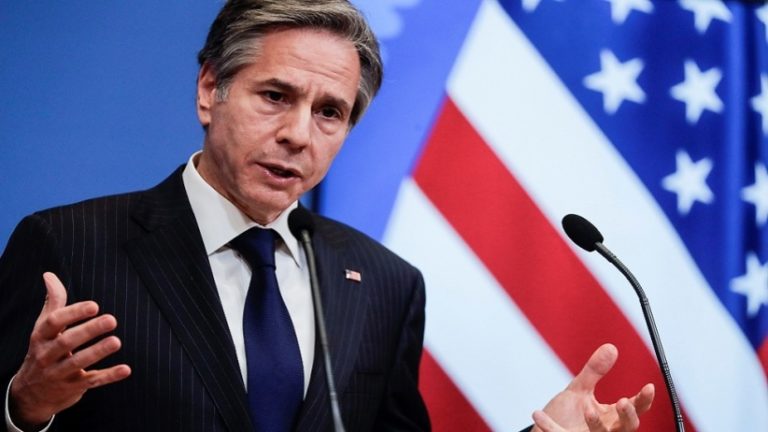 New York, MINA – The turmoil in the occupied West Bank, the epicenter of Israeli violence against Palestinians is increasing, making Israel's goal of normalizing relations with Saudi Arabia "much more difficult, if not impossible," said US Secretary of State Antony Blinken on Wednesday.
Joe Biden's administration earlier this week objected to Israel's decision to authorize settlement construction, the latest move by the Benjamin Netanyahu government despite calls from Washington not to stoke escalating tensions.
Israeli Jewish settlements are considered illegal by most of the international community. The New Arab reports.
"We have told our friends and allies in Israel that if there is a fire burning in their backyard, it will become much more difficult, if not impossible, to really deepen the existing agreement, as well as expand it to include Saudi Arabia as a whole potential," Blinken said at a Council on Foreign Relations event in New York.
Blinken added that he had spoken about the matter with Israeli Foreign Minister Eli Cohen on Tuesday.
Saudi Arabia, a Middle East powerhouse and home to two Islamic holy sites gave its blessing to Gulf neighbors the United Arab Emirates and Bahrain forging ties with Israel in 2020 under Donald Trump's previous US administration.
Riyadh did not follow suit, saying that the goal of Palestinian statehood must be completed first.
During his June 6-8 trip to the Kingdom, the potential normalization of relations with Saudi Arabia and other Arab countries was Blinken's top priority, although he acknowledged no progress was expected in the near future. (T/RE1/P2)
Mi'raj News Agency (MINA)