Arab Leaders Adopt May 15 as Arab and International Day to Commemorate the Palestinian Nakba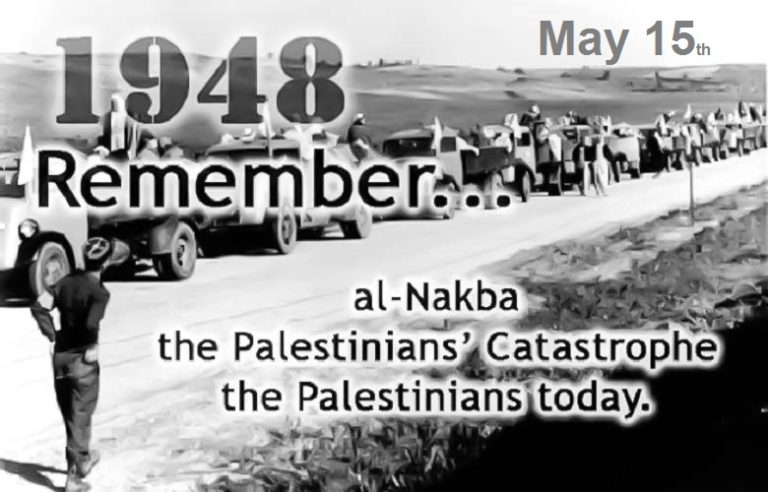 Jeddah, MINA – Arab leaders adopted May 15 every year as Arab and international Day to commemorate the Nakba (catastrophe), the tragic events of May 1948 when hundreds of thousands of Palestinians were forced from their homes in occupied Palestine or massacred by Zionist militias.
The Arab summit reaffirmed its refusal to recognize Israel as a Jewish state, affirming the Palestinian people's right to self-determination and the right of refugees and their descendants to return to their homes before 1948.
Leaders of Arab countries at the 32nd Arab League Summit in Jeddah, Saudi Arabia on Friday, agreed to take steps at the level of countries as well as international and regional organizations to commemorate the painful memory of the Nakba, Wafa reported.
This is the basis for ending the suffering of the Palestinian people, affirming the rights of refugees to return and receive compensation in accordance with UN General Assembly Resolution Number 194 of 1948.
Arab leaders condemned the rejection of the Nakba in all its forms, including questioning the existence and history of Palestinian Arabs on their land, downplaying the crimes against humanity committed by the Zionist militias in 1948, and the justification of the Zionist militias and their accomplices of their responsibility for the crime.
Arab leaders urged the International Criminal Court to complete criminal investigations into war crimes and crimes against humanity committed by Israel against the defenseless Palestinian people, including settlement and annexation crimes, aggression against Gaza, killing of civilians, journalists and paramedics, and forced evictions Palestinians from their homes.
The Summit condemned the apartheid regime imposed and practiced by Israel, the occupying authority, against the Palestinian people, including its systematic policies of persecution, subjugation, forced transfers, extrajudicial killings, torture, restrictions on freedom of movement, detention without charge or trial and deprivation of liberty, and rights basic rights of the Palestinian people.
Arab leaders condemned the extent of Israeli crimes against the Palestinian people, including the recent brutal Israeli acts of blockade and aggression on Jerusalem, Nablus, Jenin, Jericho, Gaza Strip, and other occupied Palestinian territories.
Under the theme Renewal and Change, the 32nd Arab League Summit began in the city of Jeddah, Saudi Arabia on Friday, attended by Palestinian President Mahmoud Abbas.
The summit of the 22-member Arab league began with a speech by the President of the People's Democratic Republic of Algeria, Abdelmadjid Tebboune, in his capacity as chairman of the 31st session of the Arab League Summit, delivered on his behalf by Prime Minister Aymen Benabderrahmane.(T/RE1)
Mi'raj News Agency (MINA)