Al-Aqsa Holds Islamic New Year Celebration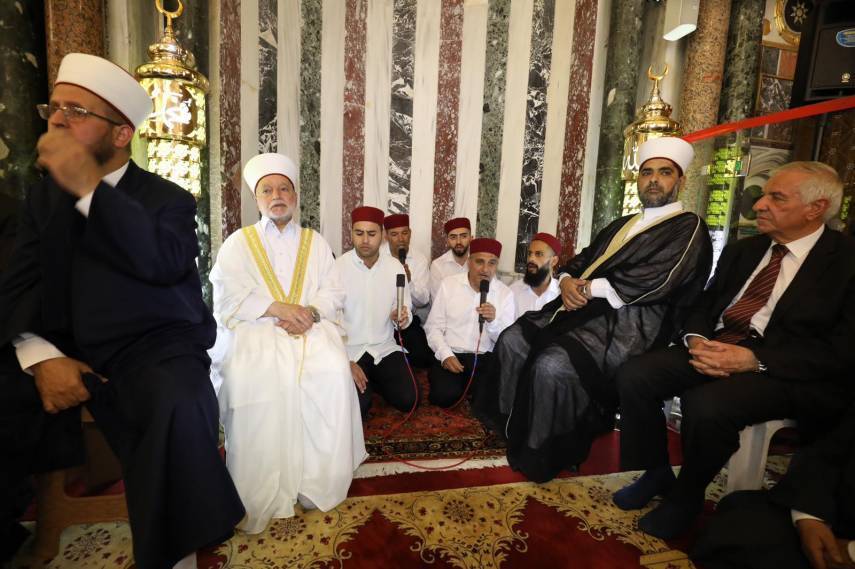 Al-Quds, MINA – The Al-Aqsa Mosque Waqf Department on Saturday held a 1441 Hijriyah Islamic New Year celebration, commemorating the Prophet's migration, from Makkah to Medina.
Mufti of Al-Quds Sheikh Mohammed Hussein, Director of the Al-Aqsa Mosque Sheikh Omar al-Kiswani, judge of the Sharia court in Al-Quds Sheikh Iyad al-Abbasi gave his speech.
"The Prophet's migration to Muslims is the greatest momentum in the spread of Islam. Now is the time for us, with God's help, to be even better," Shaykh Hussein said.
He also stressed to be glory and victory for Muslim countries everywhere, especially in Palestine.
"In this blessed country, in the land of Isra and Mi'raj, we must make history for Muslims by freeing the Al-Aqsa Mosque," he added.
The warning in front of thousands of worshipers began with the recitation of the holy verses from the Koran by the reciter Al-Aqsa, Firas Al-Qazzaz. (T/Ais/P2)
Mi'raj News Agency (MINA)