ABBAS CALLS ON ISRAEL NOT TO TURN CONFLICT INTO 'RELIGIOUS WAR'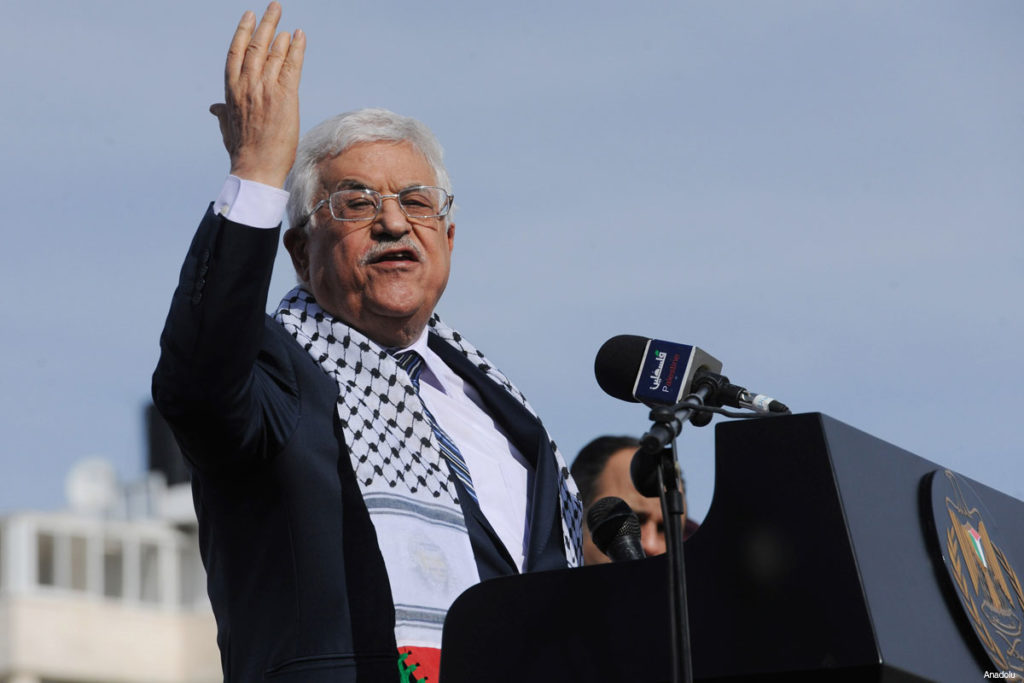 Ramallah, 29 Muharam 1436/23 November 2014 (MINA) – Palestinian Authority President Mahmoud Abbas called on Friday for the Israeli government not to turn the Palestine-Israel conflict into an "open-ended religious war", it has been reported.
According to the Palestinian official news agency, Abbas made his statement at the International Conference of Local Authorities in Solidarity with the Palestinian People held in the occupied West Bank city of Ramallah.
"We [the PA] have repeatedly warned about turning the conflict from politics to religion," said Abbas, "and they [the Israelis] have, or almost have, done so in recent days," according to Middle East Monitor (MEMO) reports quoted by Mi'raj Islamic News Agency (MINA), Sunday.
He warned Israel not to approach Palestinian holy sites, mosques and churches. "To do so will ignite an open-ended religious war that no one might expect to end."
The PA president, whose security services have arrested more than 350 Palestinians in the West Bank as part of efforts to abort a third Intifada, added that the authority condemns the killing of civilians on both sides.
"We want peace with the Israelis," insisted Abbas. "We have been seekers of peace. We will continue this way. We are not for war, but this does not mean that we do not condemn aggression against our holy sites, especially Al-Aqsa Mosque."
Criticising Israeli settlements, he said that it is necessary for the Israeli government, "if it is serious about peace", to put an end to their expansion. "We will never accept this; we accept international legitimacy."
He called for Israel to accept the two-state solution, with East Jerusalem as a capital for the state of Palestine. "These are our proposals and principles," he added. "May Allah lead them [the Israelis] to the right way; we want peace for all and we condemn all forms terrorism." (T/P002/P3)
Mi'raj Islamic News Agency (MINA)