230,000 PALESTINIAN JERUSALEMITES RISK LOSING RESIDENCY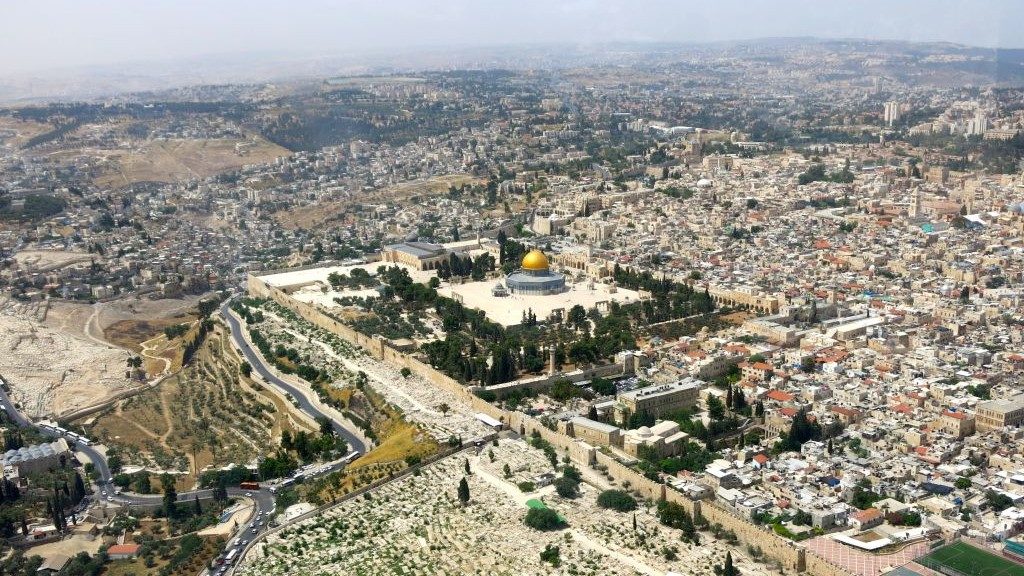 Al-Quds, 9 Rabi'ul Awwal 1437/20 December 2015 (MINA) – Hebrew Channel 2 reported that Israeli Prime Minister Benjamin Netanyahu, during a government meeting in November, entertained a proposal that suggested revoking the residency of thousands of Palestinian Jerusalemites.
According to the pro-Likud channel, Netanyahu's proposal targeted some 230,000 Palestinians who hold residency permits in East Jerusalem and live in the Shufat refugee camp, the Kufr Aqab neighborhood and the Sawahra neighborhood.
According to the Palestinian Central Bureau of Statistics, there are 350,000 Palestinians and 200,000 Jewish settlers living within the municipal boundaries of East Jerusalem. Anadolu Agency quoted by Mi'raj Islamic News Agency (MINA) as reporting.
Kahil Tufakji, a Palestinian settlement affairs expert, told Anadolu Agency that Netanyahu's proposal to revoke the residency of 230,000 Palestinian Jerusalemites does not only target the ones who live outside the Israeli-built separation wall.
He said it also targets residents of Arab neighborhoods inside the wall, including Jabl al-Mukaber, Al-Issawiya, Al-Tur, Shufaat and Beit Hanina.
According to official Palestinian figures, 145,000 Palestinian Jerusalemites live outside the separation wall, while 195,000 live inside of it.
Tufakji suggested that Israel is seeking to change the demographic equation in East Jerusalem in the favor of Jews.
"According to the plan prepared by former Israeli Prime Minister Ehud Olmert, Jerusalem will be a Jewish-majority city of 88 percent and an Arab-minority of 12 percent by 2020," Tufakji said.
In June 26, 1967, three weeks after the Middle East war – in which Israel occupied East Jerusalem, the West Bank and the Gaza Strip – the Knesset (Israel's parliament) approved draft resolution 2064.
Under the measure, Israel annexed the Arab neighborhoods of East Jerusalem and occupied them politically and administratively.
Accordingly, Palestinian Jerusalemites were given the right of residency, which guarantees them freedom of movement, the right to elect Jerusalem's mayor and other civil privileges.
On July 30, 1980, the Knesset approved a law that considers all of Jerusalem the capital of Israel. (T/P001/R03)
Mi'raj Islamic News Agency (MINA)