2015: IOF PREVENTED CALL FOR PRAYER 600 TIMES IN IBRAHIMI MOSQUE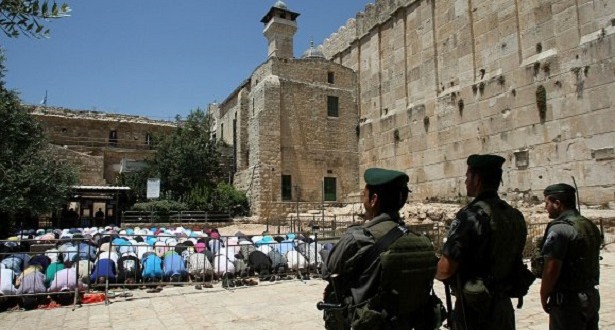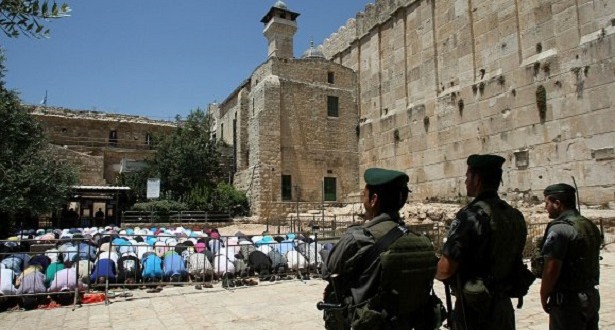 Hebron, 26 Rabu'ul Awwal 1437/6 January 2016 – Israeli Occupation Forces (IOF) have prevented the Islamic call for prayer in Hebron's Ibrahimi mosque for 600 times during 2015, the Waqf (Islamic property) department in Hebron said.
The Historic mosque, which is known as a burial plot purchased by Abraham, is located in the old city of Hebron, just few hundred meters away from Kiryat Arba, an illegal settlement occupied by around 500 extremist settlers and protected by 1500 Israeli soldiers.
Manager of the wqaf department in Hebron, Ismail Abu al-Halawah told Quds Press that the IOF prevent the Athan on Saturdays for four prayer times from the Fajr (dawn) prayer to Maghreb (sun set) prayer. The Athan for Maghreb prayers is stopped all year under the pretext of annoyed settlers, he pointed out, Palestine News Network (PNN) quoted by Mi'raj Islamic News Agency (MINA) as reporting.
Abu al-Halawah was warned by the Israeli actions against al-Ibrahimi Mosque last year, as the Israeli Prime Minister Benjamin Netanyahu recently threatened to stop "the noise" in the Old City of al-Khalil, referring to the Athan.
According to WAFA news agency, Israel has set military checkpoints at the gates of the mosque to control Palestinians access to the Mosque, and therefore prevent hundreds from praying there freely or on a regular basis.
The restriction is not only bound to the prayer at the Mosque, but also calls for halting prayer calls through the speakers.
The mosque is also exclusively accessible only for Jewish settlers during Jewish holidays.
The Hebron Awqaf Directorate said that the banning on the call for prayer is a tool for tigtening the noose on Palestinians, and as a result driving them away from their city.(T/P008/R07)
Mi'raj Islamic News Agency (MINA)