15 INDONESIAN VOLUNTEERS DEPART TO GAZA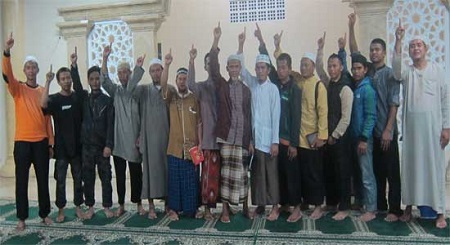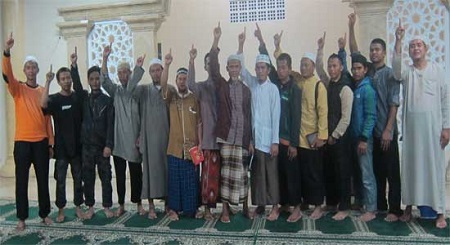 Bogor, 29 Sha'ban 1435/28 June, 2014 (MINA) – The Situation in Gaza that was getting hot again this week did not hamper the determination of the volunteers of Medical Emergency Rescue Committee (MER-C) to depart to the region bombarded by Israeli warplanes on Tuesday.
MER-C sent 15 Indonesian volunteers to Gaza to complete the provision of facilities for the the electrical installation in Indonesian Hospital (Gaza RSI) in Gaza, this Saturday.
"We have prepared to be martyrs in facing even the worst situations," said Edi Wahyudi (39 th), one of the volunteers who are being resent by MER-C for the third time to the Gaza. He told  Mi 'raj Islamic News Agency (MINA) reporter during a briefing  and dispatch event of volunteers at At Taqwa mosque, Madrasah of Al Fatah, Cileungsi, Bogor, on Friday night (27/6).
Edi admitted along with other volunteers, armed only with pious to Allah to go to the city of Gaza that has been blockaded by Israel since 2007.
Beside completing electric mechanical works, 15 volunteers from the Madrasah of al Fatah will build a guest house and rehabilitate an RSI mosque near Gaza.
The 15 volunteers who set out on Saturday morning at 09.00 a.m from Soekarno Hatta airport were Edi Wahyudi, Karidi, Tat Lukita Sudrajat, M. Ghulam Romdony, Lutfi Paimin, Najmudin Kubro, Abdul Aziz, Hidayatullah Hisam, Miyanto , Nasrullah Saukani, Osamah dakam, Abdul Hadi, Ngatiyat Wiryadiharjo, SuryadiSarto and Teguh. They are electrical engineers, civil engineers, and construction workers.
Indonesian hospital (RSI) in Gaza was built since 2008. MER–C as the developer of the Indonesian hospital (RSI) in Gaza so far has much entrusted the Al-Fatah Islamic boarding school to search for, collect and select volunteers from all over Indonesia.
Indonesian hospital (RSI) in Gaza  is projected for submission to the Government and the Palestinian people in Gaza at the end of this year. It currently needs a budget for procurement of medical equipment about Rp 65 billion (around US$5.5 million). (L/Taufiq/SYT/E01)
Mi'raj Islamic News Agency (MINA)