Women's Boat To Gaza Will Sail On September 14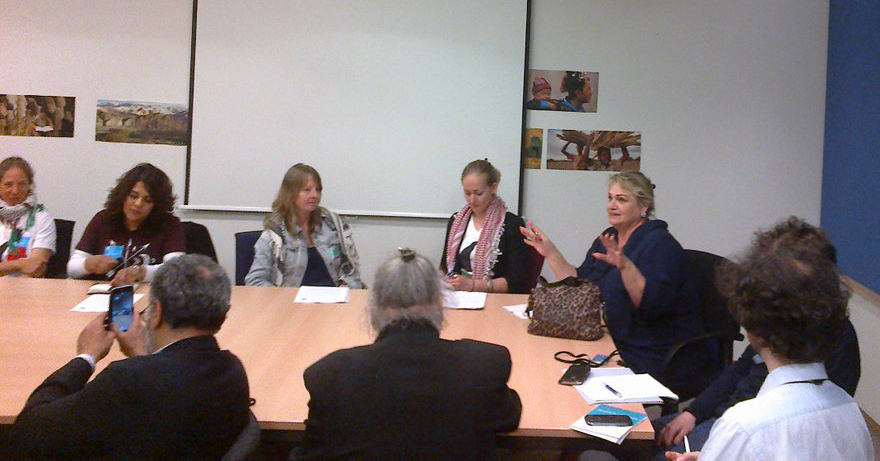 Barcelona, 25 Shawwal 1437/31 July 2016 (MINA) – The Women's Boat to Gaza, a project of the Freedom Flotilla Coalition, has acquired its first boat. Amal-Hope, will set sail from Barcelona on 14 September.
The boat will carry women who plan to challenge the illegal blockade of Gaza, the statement of its official website reported.
"In Barcelona, members of the community who support th mission will welcome the Amal-Hope", the statement added.
In 1998, Barcelona was 'twinned' with Gaza, with the goal of fostering international support. In 2005, the Barcelona Peace Park was inaugurated in Gaza but destroyed by the Israeli military in 2009. The park was rebuilt in 2010.
"As her name suggests, Amal-Hope will send a message of hope that the Peace Park and the whole of Gaza must never be bombed again," it said.
The ship will carry prominent women, including Nobel Laureate (1976) & peace activist from Northern Ireland Mairead Macguire, Playwright & screenwriter of USA Naomi Wallace, Member of Parliament, Green Party of New Zealand/Aortearoa Marama Davidson and athlete, academic & activist of Norway Gerd von der Lippe and will visit ports in the Western Mediterranean before reaching the shores of Gaza on 1 October.
By launching a women's flotilla, women from all over the world aim to highlight the undeniable contributions and indomitable spirit of Palestinian women who have been central within the Palestinian struggle in Gaza, the West Bank, inside the Green Line and in the diaspora.
Gaza has been under Israeli blockade for the past decade, during which time Israel has also launched countless attacks against the besieged population, turning their life into a nightmare and a continuous struggle. "Through Freedom Flotillas and other naval missions, we have brought international attention to their suffering and their resistance."
The Women's Boat to Gaza seeks not only to challenge the Israeli blockade, but to also show solidarity and bring a message of hope to the Palestinian people. "With the support of women, men, non-governmental organizations, civil society groups and from women's collectives and events around the world, we will make this happen."
Freedom Flotilla Coalition is composed of civil society organizations and initiatives from many countries. "We have been challenging the illegal and inhumane Israeli blockade of Gaza for years and are committed to continue the struggle until the blockade is unconditionally lifted and the Palestinian people everywhere regain their full rights."(L/R04/R03)
Mi'raj Islamic News Agency (MINA)