TUNISIAN SCHOLAR REJECTS DESIGNATION MUSLIM BROTHERHOOD AS 'TERRORIST'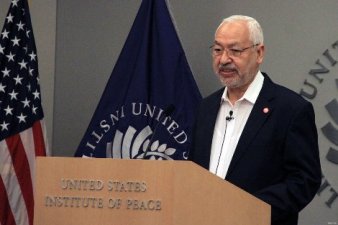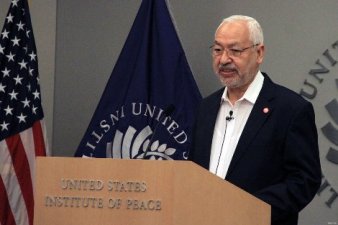 Tunis, 18 Muharram 1437/31 October 2015 (MINA) – The head of Tunisia's Ennahda Movement Sheikh Rashid Ghannouchi rejected on Wednesday the designation of Egypt's Muslim Brotherhood as a terrorist group similar to Daesh and Al-Qaeda.
Speaking at the US Institute of Peace in Washington DC, Ghannouchi said: "The Muslim Brotherhood youth in Egypt reject any form of violence, and I do not have any information about them ever using violence."
Remarking on the Nobel Prize Committee's decision to grant the 2015 award to the Tunisian national dialogue quartet, Ghannouchi said the decision is a "proof of our success". Middle  East Monitor (MEMO) reported,
"Tunisia has not yet reached safety and has many challenges to face despite the successes that have been achieved," he said, stressing that the Tunisian youth are still waiting to reap the fruits of their revolution.
The Norwegian Nobel Committee announced that it has decided to grant the 2015 peace prize to the Tunisian national dialogue quartet.
The committee chair Kaci Kullmann Five said the Tunisian coalition had helped bring the country back from the brink of civil war in 2013, and had made a "decisive contribution to the building of a pluralistic democracy".
The prize was intended to reward and bolster such efforts in Tunisia and beyond. (T/P002/R03)
Mi'raj Islamic News Agency (MINA)