Sri Lankan Muslim Women Advised not to Wear Niqab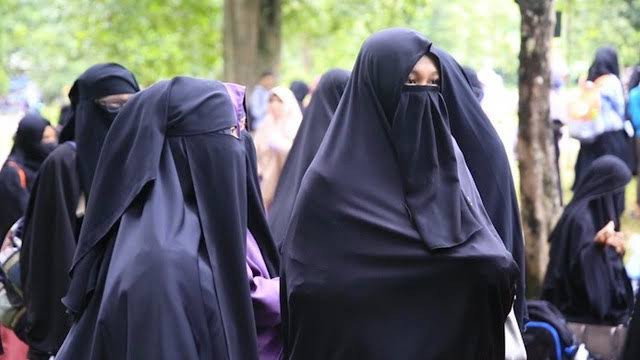 Colombo, MINA – Leading group of Muslim clerics in Sri Lanka, All Ceylon Jamiyyatul Ulama appealed to Muslim women not to wear niqab. It aims to make easier for security forces to hunt down the perpetrators of church and hotel bombings on Sunday last week.
"In prevailing situation, our sisters should not deter security forces in their efforts to safeguard national security by wearing niqab," said All Ceylon Jamiyyatul Ulama in a statement released on Thursday night, quoted by the Guardian.
Sri Lankan authorities are hunting 140 people believed to have been involved in the bombing last week. They are suspected of having a relationship or association with ISIS.
According to Sri Lankan President, Maithripala Sirisena, a number of young people in his country have been involved with ISIS since 2013.
After bombing churches and hotels, Muslims in Sri Lanka were subjected to violence by fundamentalist groups. At least 700 refugees from Islamist groups were hiding after fleeing from their homes in the port city of Negombo.
The Guardian found 500 other Muslims hiding. However, they did not mention the location. The Guardian only mentioned that the location of their hiding was kept tight by police. The deployment of personnel was carried out in response to protests by local residents who wanted Muslim group to be moved to another area.
"These people must be pulled out of this place. We don't want it. We don't need Pakistani refugees," said a member of local provincial council.
Police said the Muslim refugees were from the Ahmadiyya sect. They will be asked to stay for a few days before being moved to another place or location.
21-year-old Qazi Moin Ahmed said he was worried about persecution of Muslims in Sri Lanka, especially those from Pakistan. "We are not their enemy. We are facing the same situation that these people face. We are not terrorists, but they consider us terrorists," he said.
In 1974, Pakistan changed its constitution. The country declared the Ahmadiyah as a non-Muslim sect. For 10 years, Ahmadiyah members who "disguised themselves" as Muslims will be charged with criminal offenses by Pakistani authorities. (T/Sj/R04)
Mi'raj News Agency (MINA)