SAUDI CALLS FOR JEWISH SETTLERS TO BE BLACKLISTED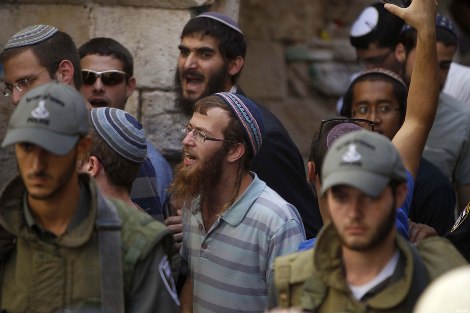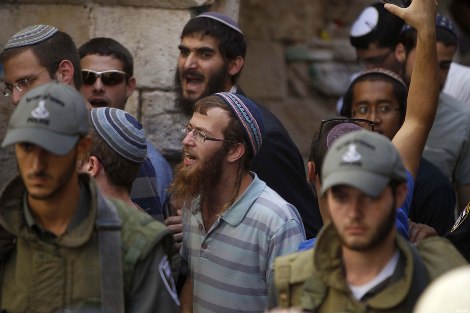 Al-Quds, 16 Dzulhijjah 1436/30 September 2015 (MINA) – Saudi Arabia has called for Jewish settlers in the occupied West Bank and Jerusalem to be blacklisted by the United Nations, and condemned the Israeli government for aiding and abetting settler violence.
The Saudi representative to the UN and other international organisations in Geneva, Faisal Bin Hassan Tarrad, told the UN Human Rights Council on Monday that his country condemns the Israeli settlers' arson attack which killed a Palestinian family in the West Bank last month.
He also condemned the desecration by extremist Israeli settlers of Al-Aqsa Mosque and its closure to Muslim worshippers. Middle East Monitor (MEMO) quoted by Mi'raj Islamic News Agency (MINA) as reporting.
According to Felesteen newspaper, the Saudi government is "disappointed" at the EU decision to effectively boycott Chapter VII of the UN Charter, which is related to punishing parties who undermine peace.
Regular attempts to marginalise this chapter and omit it from the agenda of the UN Human Rights Council, Tarrad insisted, "Encourages Israel to continue its flagrant violation of international law and thus evade punishment."
He warned of the "massive" consequences of the Israeli settlers' attacks on Al-Aqsa Mosque, calling on the international community to put pressure on Israel and the settlers to stop their attacks on the Palestinians and Islamic holy sites.
The Saudi representative added that they also need to respect international law and the principles of the peace process. (T/P002/R03)
Mi'raj Islamic News Agency (MINA)