PLO: ISRAEL CREATES REFUGEES, DOES NOT PROVIDE SAFE HAVEN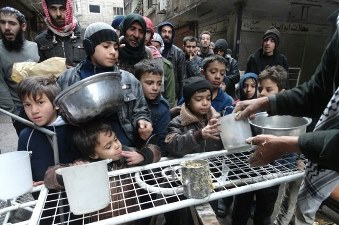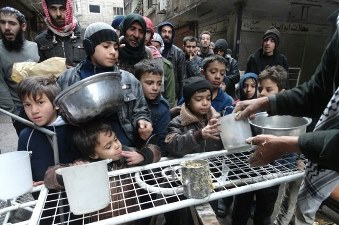 Bethlehem, 24 Dhulqa'dah 1436/8 September 2015 (MINA) – Senior PLO official Hanan Ashrawi on Monday accused Israel of creating refugees rather than providing them with a safe haven, as she called on the state to allow Palestinian refugees fleeing wars to seek asylum in the occupied Palestinian territory.
The PLO Executive Committee member made her comments during a meeting with UN officials in Ramallah, a day after Israeli Prime Minister Benjamin Netanyahu said Israel was too "small" to absorb refugees.
"(Israel) bears a moral responsibility for the plight of the Palestinian refugees and the grave injustices of the past," Ashrawi said, adding that Israel "is in the business of creating refugees and ethnic cleansing." Middle East Monitor (MEMO) quoted by Mi'raj Islamic News Agency (MINA) as reporting.
Reiterating a call made by President Mahmoud Abbas on Saturday, Ashrawi said: "We call on all members of the international community, in particular the United Nations, to support our efforts to bring the Palestinian refugees to Palestine.
"Israel should not be allowed to prevent us from welcoming the refugees to their rightful homeland."
The official Palestinian Authority news agency Wafa reported Saturday that Abbas' office was reaching out to the UN, EU and other relevant actors in a bid to pressure Israel to allow Palestinian refugees fleeing conflict into the Palestinian territory.
Abbas reportedly said that allowing refugees to return was not only a humanitarian mission, but also a right of every Palestinian refugee.
His comments came as the Middle Eastern refugee crisis fell under the international spotlight, with Germany and Austria opening their borders to thousands of refugees over the weekend.
Ashrawi said: "We express our gratitude to Germany and Austria for their selfless efforts in alleviating the humanitarian refugee crisis and providing a safe haven for the refugees from Syria.
"It is our hope that other countries will follow suit in light of this devastating situation."
Israeli opposition leader Isaac Herzog on Saturday said Israel should take in Syrian refugees, recalling the plight of Jews who sought refuge from past conflicts.
However, Netanyahu adamantly refused on Sunday, saying: "We will not allow Israel to be submerged by a wave of illegal migrants and terrorist activists."
Palestinian refugees living across the Middle East are among millions severely affected by conflict in Syria, Iraq and parts of Lebanon.
While the Palestinian population in Iraq has fallen by more than two thirds since the US-led invasion in 2003, Palestinians in Syria have seen further devastation during the country's four-year conflict.
According to Palestinian legal rights group Badil, as of April, around 80,000 Palestinian refugees had fled Syria, while of the 480,000 Palestinians remaining, more than half were internally displaced and 95 percent were in dire need of humanitarian assistance.
Up to 800,000 Palestinians were expelled from their homes in modern-day Israel during the 1948 war, and today their descendants number approximately five million, spread across the world.
The right of return for all refugees is guaranteed by international law under the Geneva Conventions.
However, Israel, which disputes Palestinians' right of return, has tightly controlled Palestine's external borders since it occupied the territory in 1967. (T/P002/R03)
Mi'raj Islamic News Agency (MINA)