PALESTINIANS EYE ISRAEL VOTE WITH HOPE, SKEPTICISM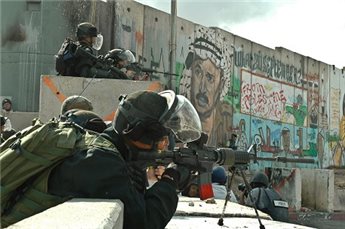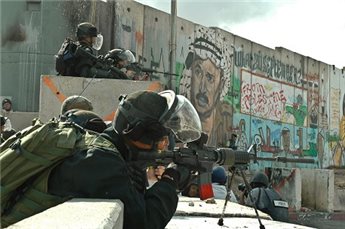 Ramallah, 22 Jumadil Awwal 1436/13 March 2015 (MINA) –    Palestinians throughout the occupied West Bank and Gaza Strip are hoping Israel's general election will bring about change, but even if it does, many still doubt their lot will improve.
After decades of conflict, it has made little difference to them who leads Israel. Neither leftist nor right-wing has achieved a comprehensive peace deal, with round after round of talks collapsing.
But people in the Palestinian territories are intrigued by the election in a country whose policies and occupation affect all aspects of their daily lives, Ma'an News Agency quoted by Mi'raj Islamic News Agency (MINA) as reporting.
"It's natural we would follow these elections, since they are being held in the country that occupies us and which every day kills or oppresses Palestinians," said PLO official Mohammed Madani.
Since 1967, Israel has occupied the West Bank and East Jerusalem, and it also controls two of Gaza's three border crossings.
In the West Bank, Palestinians have to negotiate checkpoints controlled by Israeli soldiers, and most people are not allowed to leave the coastal enclave of Gaza, which has been under Israeli blockade for eight years.
Under this pressure, President Mahmoud Abbas declared last week he was willing to resume peace talks with "whoever" comes to power after the March 17 election.
'Who will build peace?'
Madani echoed him, but also hinted that a change of leadership might be welcome, after talks with Israeli Prime Minister Benjamin Netanyahu's government broke down nearly a year ago.
"Whether the right or the left wins, what matters to us is the question of who will build peace," he said.
"If that partner doesn't emerge, that will mean the Israeli people don't know that it's in their interest" to elect a leader who does not "prioritize war", Madani said.
In a cafe in Ramallah, waiter Bara, 23, felt things could be worse than under Netanyahu, who is seeking a fourth term.
"I've been reading about the Israeli election on Facebook, and even talking about it with friends," he said.
"We know the future government might be even worse than the one now led by Netanyahu."
Alternatives to Netanyahu's Likud include the ultra-right wing Jewish Home, which opposes the creation of a Palestinian state.
But the latest opinion polls also show the center-left Zionist Union gaining ground, sparking hopes of renewed peace talks.
Ramallah car salesman Adli al-Rami hoped a new government would mean real change.
"If they get rid of Israel's separation barrier (the concrete wall between the Jewish state and the West Bank), and slow just a little their settlement building, we would welcome a new government," he said.
Palestinian issue ignored
However, Israel's main parties have all but totally ignored the Palestinian issue in campaigning, instead focusing on internal socioeconomic issues or perceived security threats posed by Iran and its allies.
Madani was hopeful that the joint Arab Israeli list — the one party for whom peace with the Palestinians is a priority — could win more than its current 11 seats.
"If that happens, it will be more possible that colonization (settlement building) and the occupation" of the West Bank will be debated in parliament, he said.
Baker Mohammed Ibrahim hoped for a "moderate government which could be a partner for peace so the two peoples can live" side by side.
"We hope that this time the Palestinians will not pay in blood for the result of these elections," he said.
In Gaza, the prospect of "paying in blood" takes on literal significance, after last summer's 50-day war with Israel that killed about 2,200 Palestinians, mostly civilians, and displaced 100,000.
Gaza resident Rafiq Marshud winced at the prospect of Netanyahu again, saying: "Gaza will never benefit from Netanyahu or any far-right government."
The Hamas movement, which controls Gaza, said the result would make no difference.
"We are weighing nothing on the results and will continue to treat the occupation (Israel) as an enemy," spokesman Fawzi Barhum told AFP.
"All the parties that have led Israel have wanted to annihilate the Palestinian cause, colonize, and strengthen the Jewish character of their state, and all have practised violence and terrorism," he said. (T/P010/P3)
Mi'raj Islamic News Agency (MINA)