PA VOWS INTENSIFIED ACTION AS NETANYAHU'S LIKUD SCORES DECISIVE VICTORY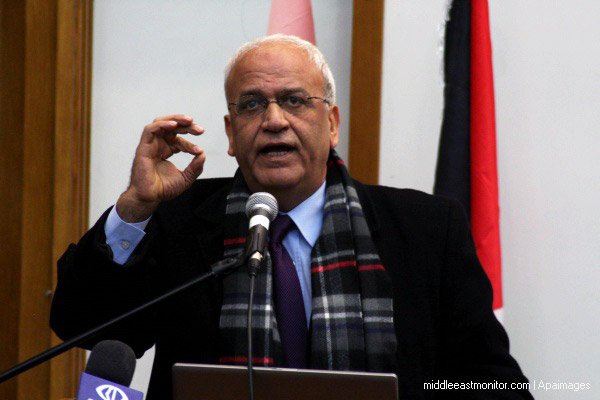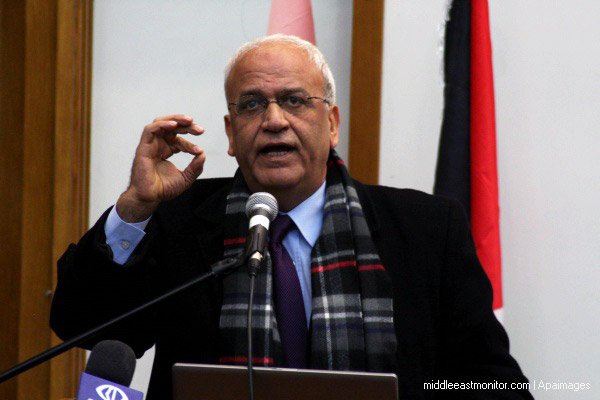 Ramallah, 28 Jumadil Awwal 1436/19 March 2015 (MINA) – Prime Minister, for the fourth time in office, Benjamin Netanyahu of the right-wing Likud party has claimed decisive victory in the Israeli parliamentary elections, with 30 seats in the Knesset, while the Zionist Union was said to have won 24 seats, according to Israeli media.
The Joint Arab List, which saw for the first time the unity of four Arab parties including the southern branch of the Islamic Movement, came in as the largest third bloc with 14 seats, followed by Yesh Atid, Kulanu, Habayit Hayehudi, Shas, Yisrael Beiteinu, United Torah Judaism, Meretz and Yahad.
Chief Palestinian Negotiator and Palestinian Authority official Saeb Erekat, said it was clear that Netanyahu will form the next government, for which the PA will step up its international efforts to complain Israel's violations of the Palestinian rights, WAFA Palestinian News Agency quoted by Mi'raj Islamic News Agency (MINA) as reporting.
"It is clear that Netanyahu will form the next government, so we say clearly that we will go to the International Criminal Court in the Hague and we will speed up, pursue and intensify" all diplomatic efforts, he told AFP.
"At a time when we are gravely concerned about a culture of hate which brings with it unprecedented levels of incitement against the 1.6 million Palestinian citizens of Israel, the results of the Israeli elections show the success of a campaign platform based on settlements, racism, apartheid and the denial of the fundamental human rights of the Palestinian people," he said in a statement.
"Such a result would not have been possible had the international community held Israel to account for its systematic violations of international law. Now, more than ever, the international community must act."
In the meantime, presidential spokesperson Nabil Abu Rudainah said PA had no preferences regarding whoever forms the Israeli government, as long as that government recognizes the two-state solution and the fact the East Jerusalem should be the capital of any future Palestinian state. He added that otherwise, there will be no chance of peace in the region.
The Ministry of Foreign Affairs also issued a statement in this regards, and expressed hope that the results of the election could help revive peace talks with Israel on the basis of the Arab Peace Initiative.
However, Netanyahu has clearly expressed his position regarding the establishment of the Palestinian state and the possibility of a two-state solution.
Haaretz reported on Netanyahu Monday stating that "if he were to be reelected, a Palestinian state would not be created, in a definite disavowal of his 2009 speech, in which he had voiced support for the principle of two states for two peoples."(T/R05/R03)
Mi'raj Islamic News Agency (MINA)