Muslim Lifestyle Expo in London This Month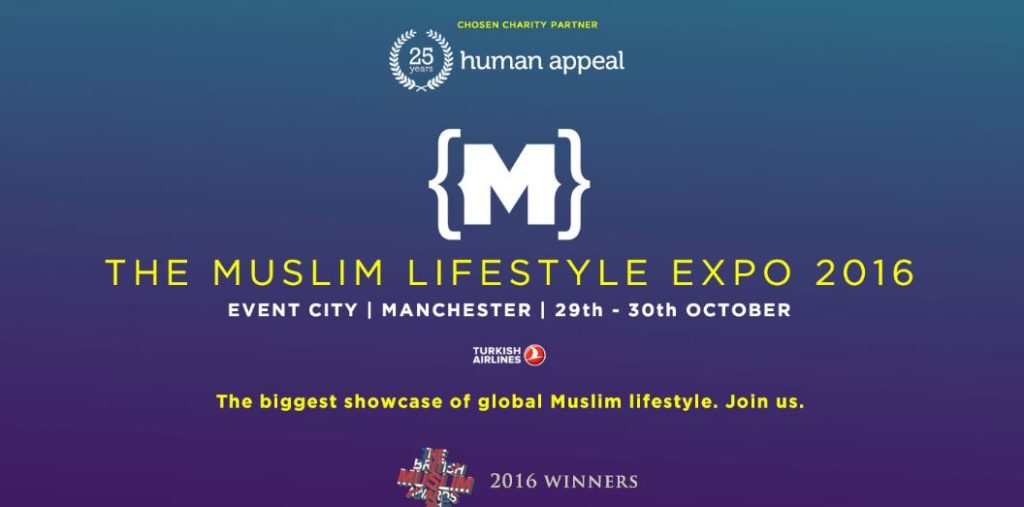 London, 16 Muharram 1438/17 October 2016 (MINA) – In this 29th-30th of October, UK to present Muslim Lifestyle Expo (MLE), presenting Muslim successed businessmen and women along with their products.
"At the Musllim Lifestyle Expo, we've brought together another jam-packed range of activities and entertainment that will keep your day full to the max," the committee said in a statement.
Writer, director and star of hit YouTube series CornerShop Show is your host for MLE Live! Top British Muslim comedians Aatif Nawaz and Guz 'Guzzy Bear' Khan will be providing the laughs. Facebook sensation 'Curry on Halima' Halima Saleem and Great British Bake Off runner up Ali Imdad will be hosting cooking and baking demonstrations at the MLE Live! Cookery Theatre. We have top nasheed artist Khaled Siddiq providing beautiful, soulful and spiritually uplifting songs and to round it off top Muslim Modest Fashion designers will be showcasing their latest designs on the MLE Live! Catwalk, their adds wrote.
Gobal brands are waking up to the massive opportunities of the worldwide Muslim market but many still misunderstand or ignore the potential of a burgeoning sector that is young, highly educated and collectively has enormous spending power.
The world's 1.6 billion Muslims constitute a largely untapped commercial market, the Muslim Lifestyle Expo conference in London heard on Thursday. The halal market is worth $2.1tn (£1.5tn) annually worldwide, and is increasing at $500bn a year.
"A huge opportunity is being missed by corporate brands, but [the market] is being taken by storm by young Muslim startups," said Shelina Janmohamed, vice-president of Ogilvy Noor, an Islamic branding agency, The Guardian reported.
She pointed to recent indications that global brands were beginning to target Muslims. A decision by Marks & Spencer to sell a range of 'burkinis' – full-cover swimsuits – in the UK last month prompted heated debate. H&M, one of the world's biggest fashion chains, attracted attention with an ad featuring a model in a hijab last year. Tesco ran a promotion for the Muslim holy month of Ramadan last June – although it was ridiculed when one store included smokey bacon flavoured crisps in its display.
But there was still a long way to go, said Janmohamed. "One of the complaints we hear is that Muslim consumers feel they are not engaged with, as businesses do not reach out to them," she said.
Tabish Hasan, chief executive of the US-based Muslim Ad Network, compared the failure of major brands to tap into the Muslim market now to a similar disregard of the potential of the Hispanic market in the US in the 1980s. "Now those brands can't afford not to engage with the Hispanic market," he said. "The Muslim lifestyle market is moving in the same direction – it's so big, it has so much spending power. It's just a matter of time."
Janmohamed said her company's research had found that more than 90% of Muslim consumers said their faith had some influence on purchases. They wanted food, beverages and personal products to be sharia-compliant, but showed more flexibility in products and services such as finance, insurance and travel.(T/R04/R03)
Mi'raj Islamic News Agency (MINA)