LIEBERMAN CRITICISES NETANYAHU'S EFFORT TO REACH CEASEFIRE WITH GAZA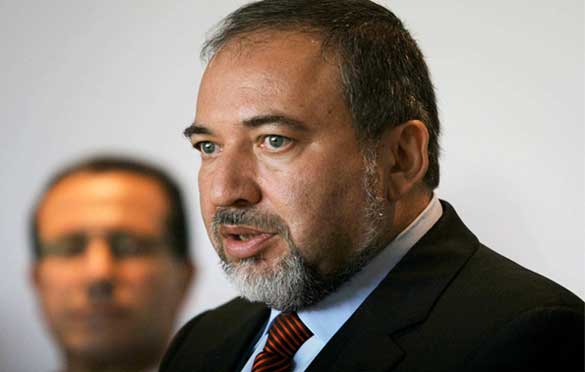 Tel Aviv, 8 Ramadan 1435/6 July 2014 (MINA) – Israeli Occupation Foreign Minister Avigdor Lieberman slammed on Friday a potential ceasefire with Hamas in the Gaza Strip, Israeli newspaper Yedioth Ahronoth reports.
Lieberman severely criticised the policy of Israeli Occupation Prime Minister Benjamin Netanyahu calling plans of working to reach a ceasefire a "serious mistake,"Middle East Monitor (MEMO) quoted by Mi'raj Islamic News Agency (MINA) as reporting, Monday.
Visiting Israeli settlements near the Strip, Lieberman said: "I object to this move. We are making a serious mistake. The message that 'calm will be met with calm' is misguided."
He continued: "We need to put our hands on those supporting and encouraging terror, this includes Khaled Mesh'al and Ismail Haniyeh. They need to know they are a target."
Criticising Netanyahu's policy regarding Hamas, he said: "While we talk about a ceasefire, Hamas continues to develop missiles that can reach Tel-Aviv. All we are doing is postponing the problem and not finding a solution."
Lieberman warned that the ceasefire would give Hamas time to develop its abilities.
"Ignoring the problem or being afraid to deal with it will lead us to a situation in which thousands of missiles are fired at us, not hundreds," he said.
"We cannot accept a situation in which Hamas controls the pace of events and dictates when it ignites the region and all we do is respond," he added.
He called on the pro-Israel Occupation lobby in the US to help influence American policy on this matter.
"One of the Israeli settlers 'found dead' in the West Bank holds a US passport. We are waiting for Jewish lobbies in the US to say their word on this issue." (T/P012/E01)
Mi'raj Islamic News Agency (MINA)