Jordan Calls for Rebuilding Confidence towards Two-State Solution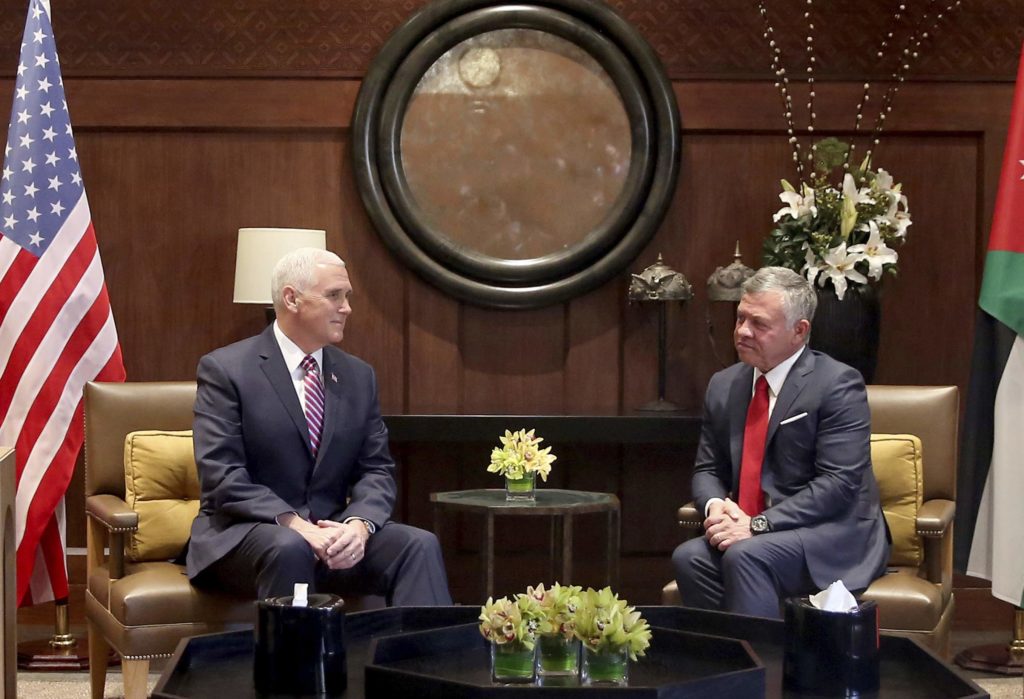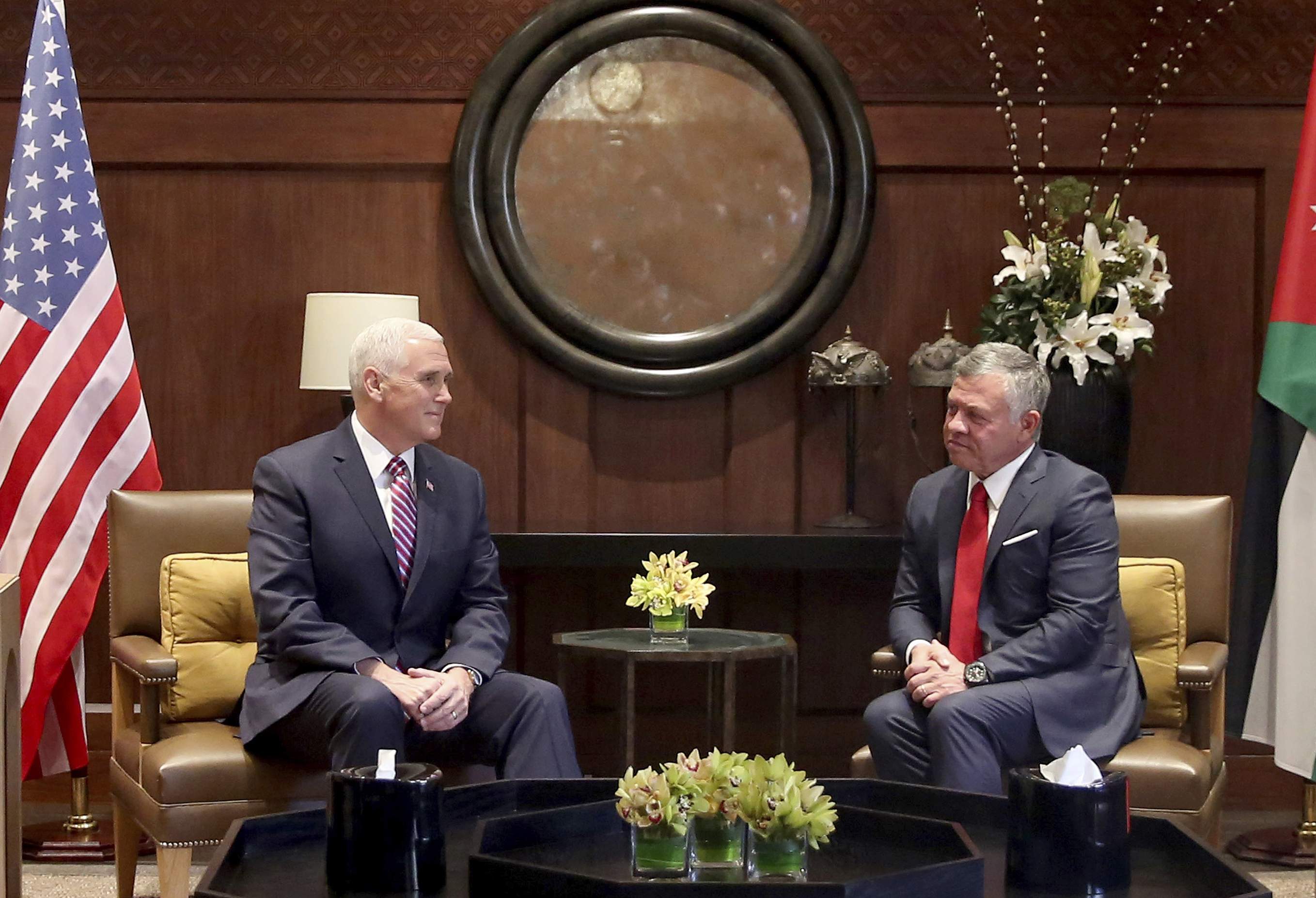 Amman, MINA – Jordanian King Abdullah II reaffirmed Sunday importance of rebuilding confidence towards a two-state solution in the Middle East, hoping the US would act to achieve this objective amidst "challenging" circumstances.
King Abdullah made the remarks during a meeting with US Vice President Mike Pence, who was on his second leg of a tour in the region that already taken him to Egypt and due to include Israel.
"The Palestinian-Israeli conflict, for Jordan and the region, we see as a potential major source of instability. That is why we were encouraged by the (US) President's early commitment to bring a solution to this decades-long conflict," the King said.
"I had continuously voiced over the past year in my meetings in Washington my concerns regarding a US decision on Jerusalem that does not come as a result of a comprehensive settlement to the Palestinian-Israeli conflict," he said.
"Again, for us, Jerusalem is key to Muslims and Christians as it is to Jews," the King said.
He said it was very important to rebuild trust and confidence to ultimately establish the independent Palestinian state on the June 4, 1967 border lines with East Jerusalem as its capital.
This can happen through UN resolutions, international law and Arab peace initiative, he said.
"We hope the US will reach out and find the right way to move forward in these challenging circumstances. We believe that with all the right intentions and the support of the international community, this is extremely possible," said King Abdullah.
Pence reiterated the US partnership with Jordan, and thanked King Abdullah for his leadership in the fight against terrorism.
US commitment
He said the US, despite President Donald Trump's recognition of Jerusalem as Israel's capital, would respect Jordan's role as the custodian of Holy sites in the occupied city.
He said the US "take no position on boundaries and final status, those are subject to negotiation." Pence said the US was committed to the two-state solution.
"We are committed to restarting the peace process, and Jordan does now and has always played a central role in facilitating peace in the region …," said Pence.
Pence, meanwhile, talked about the progress in the battle against so-called Islamic State (IS) in Iraq and Syria.
"We remain committed to Syria and to a presence in Syria not only to defeat IS, but to restrain the malign influence of Iran and other efforts in the region that would add to further destabilisation," he affirmed.
Official news agency (Petra) said the two leaders discussed how important the role of UNRWA in offering education, health and relief services for the Palestinian refugees. (T//RS5/RS1)
Mi'raj News Agency (MINA)