Israel Works on Huge Gaza Border Wall to Stymie Hamas amid Tensions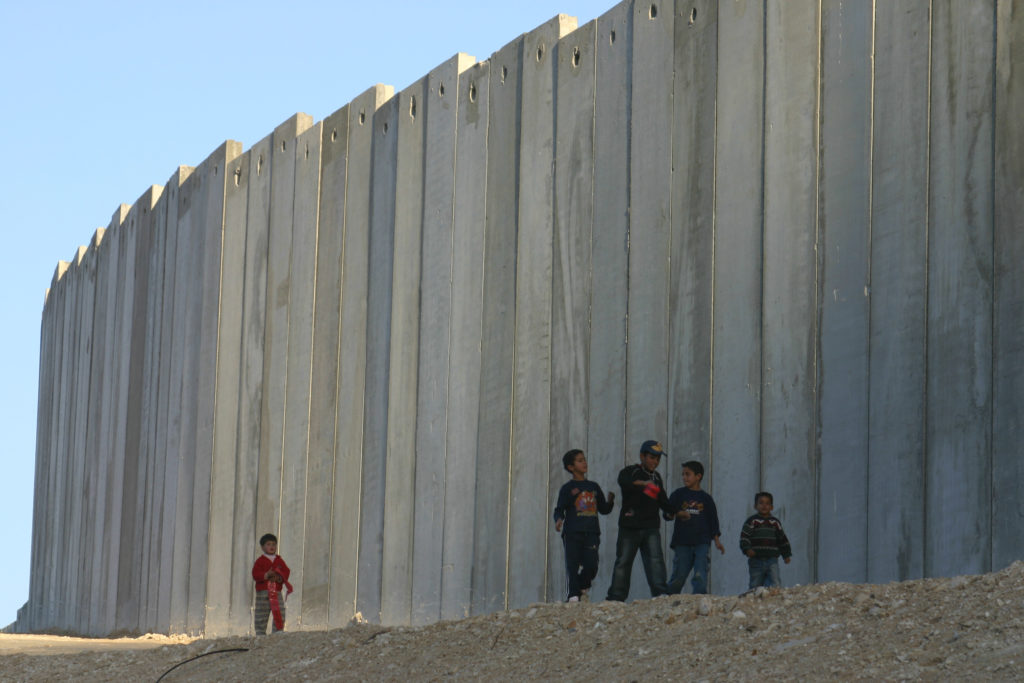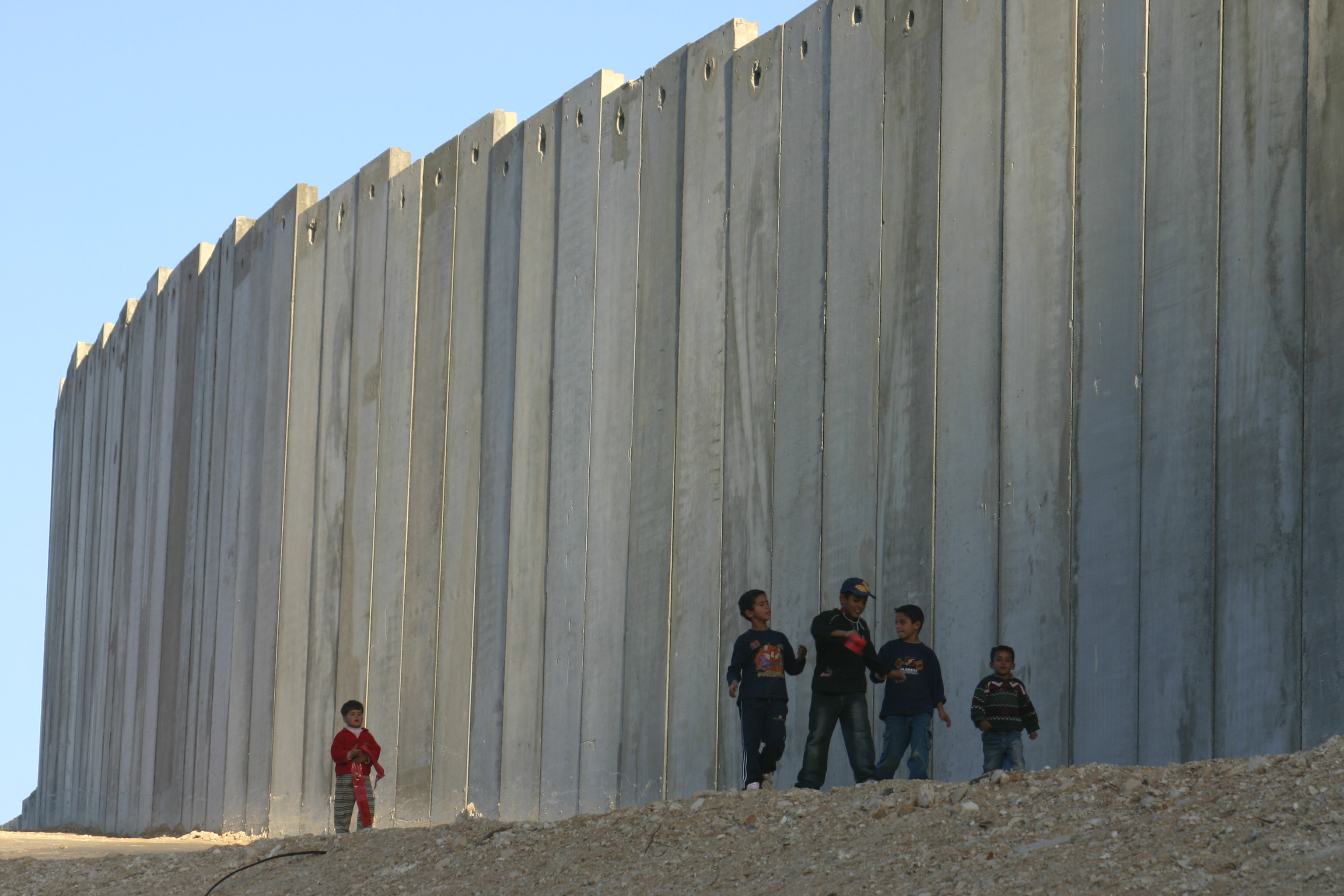 Palestinian children playing near a high wall that separates their residence with Israeli settlements.
Nachal Oz, Israel, 07 Rajab 1438/04 March 017 (MINA) – A tractor lazily chugs across a field as sunlight streams down on the landscape awash with spring colours. It would be a perfect pastoral tableau, if not for the looming security fence abutting the plot, a constant reminder of a neighbouring enemy.
The residents of Nachal Oz, a kibbutz in southern Israel that owns the plot, have had front-row seats to Israel's most recent defence project: A mammoth concrete wall, costing millions of dollars.
Israel is working as quickly as possible to complete the 65-kilometre wall along its border with the Gaza Strip, amid fresh tensions with the Islamist Hamas movement in charge of the area, DPA reported.
Since the assassination last month of senior Hamas official Mazen Fuqaha'a outside the entrance to his home – which the group blames on Israel – talks of another conflict have resurfaced.
Senior Hamas leader Ismail Haniyeh vowed to "continue the martyr's path" at Fuqaha'a's funeral.
Hamas' new hardline chief in Gaza, Yehya al-Sinwar, carried Fuqaha'a's young son on his shoulders – the two men were close after sharing a cell in an Israeli prison.
It would not be the first time that the assassination of a Hamas leader quickly escalated. The death of military commander-in-chief Ahmed Jabari, in a targeted airstrike on his car in 2012, helped prompt Israel's Operation Pillar of Defence – the second of three wars in total in Gaza since December 2008.
Even though both sides seem to show little interest in starting a new conflict, the potential continues to linger with every rocket fired. Militant Palestinian groups have fired multiple rockets into southern Israel in the past few weeks, with Israel responding with airstrikes.
Built "at a good tempo and in good quality,"
The wall on the border to Gaza is being built "at a good tempo and in good quality," said Israeli Defence Minister Avigdor Lieberman on Sunday. "I hope that we can continue to forge ahead without any disruptions."
According to Israeli media, some fear Hamas may try to attack the construction sites, which are guarded by the Israeli army.
The wall, which stretches along the entire border between Israel and Gaza, will have cost nearly 1 billion dollars when it is complete, and will extend several storeys both below and above the ground level.
Since the most recent Gaza war in 2014, Hamas has been trying to rebuild the destroyed border tunnels it used to attack Israel.
According to statements from Lieberman, the Israeli army knows of more than 15 underground tunnels that reach the border with Israel.
Such tunnels weren't the initial reason for the 2014 war between Israel and Palestinian forces in Gaza, also known as Operation Protective Edge. But, as the fighting escalated, a network of tunnels was discovered and destroying them became key to Israel's strategy.
As the project robs Hamas of its most important strategic weapon – its underground tunnels – "a cautious assessment is that Hamas will not resign itself to the construction work and will try to stop the construction of the obstacle, even if the cost is another conflagration with Israel," wrote commentator Yossi Yehoshua in an op-ed last week in Yedioth Ahronoth newspaper.
With that in mind, the Israeli military "will have to prepare itself for another conflagration in Gaza this summer," he predicted. (T/RS5/RS1)
Mi'raj Islamic News Agency (MINA)