ISRAEL DELAYS QATARI FUEL BOUND FOR GAZA ELECTRICITY PLANT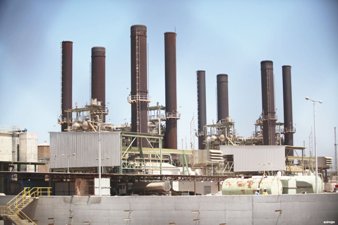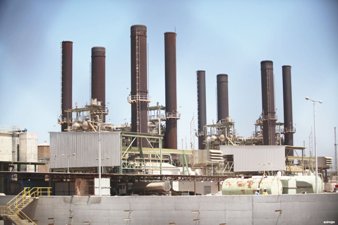 Gaza, 16 Shawwal 1436/1 August 2015 (MINA) – The head of the Palestinian Energy Authority said, the Qatari fuel bound for the sole Gaza electricity plant had arrived at the Karem Abu-Salem Crossing, but Israel has delayed its entrance to the territory, the Safa news agency has reported.
"The fuel has arrived at the Israel side of the crossing," explained Omar Kitana, "but the Israeli authorities have put forward new conditions before it will be allowed into Gaza."
He said that a fuel tank at the crossing exploded two months ago and major repairs were made to its infrastructure and other issues. Middle East Monitor (Memo) quoted by Mi'raj Islamic News Agency (MINA).
"But the Israelis have just demanded new measures at the last minute. Such measures were not demanded before."
To solve the problem, Kitana said that "intensive contacts" have been made with political parties, the Palestinian ministerial council and the civil affairs committee in order to allow the fuel to cross the border.
"If the Israelis insist, though, we will be obliged to do what they say."
The fuel at the crossing is enough for one day only, he pointed out, noting that the energy authority has agreed with Egypt to transfer the Qatari donation on a daily basis directly from an Egyptian port to the plant.
The storage tanks at the plant were destroyed by the Israelis during last year's war on Gaza.
Meanwhile, Kitana pointed out that delivery of the fuel bought from Israel for the electricity plant was resumed today after 5million shekels (around $1.25m) was transferred from Gaza to the Palestinian Authority in Ramallah.
The delivery of fuel is dependent on such payments to the PA. "If this continues, we will be able to run a third electricity generation unit and we will have 18 hours of electricity every day," he added. (T/P002/R03)
Mi'raj Islamic News Agency (MINA)