ISLAMIC ECONOMIC SYSTEM SUITABLE FOR EAST JAVA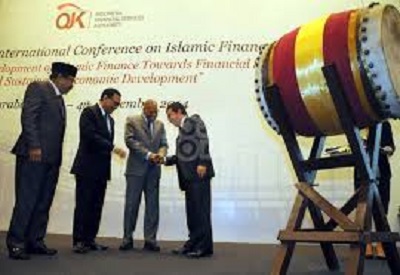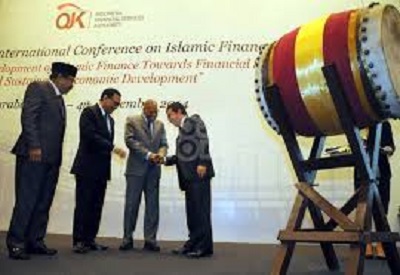 Surabaya, 11  Muharram 1436/4 November 2014 (MINA) – East Java Governor Soekarwo believes that Islamic economic system can be applied in Indonesia, particularly in East Java. The system based on its blessing to financial compromise scheme, he added.
"This is the midpoint of today's liberal economic system. Aside from offering sharia based financing scheme, which is considered fair, Islamic economy indeed benefits marginal communities," Soekarwo said after the opening of International Conference on Islamic Finance held by Financial Services Authority (OJK) in Surabaya yesterday.
He added that East Java, with Muslims comprising 97 percent of the population, needs such an economic system, The Jakarta Post quoted by Mi'raj Islamic News Agency (MINA) as reporting on tuesday.
"This is very good banking concept, especially that the Islamic finance system can help marginal communities," he further explained.
East Java government has emphasized on the importance of delivering serious couching focused on the three benefits that the Islamic Finance system has to offer – blessing, affordable and easy.
Governor Soekarwo admits that he has communicated this to all elements of the communities including religious leaders from different sects. According to him, with the support of more than six thousand Islamic boarding schools (pesantren) spread around East Java, there is no reason why Islamic banking system cannot be applied in the province.
He referred to the statement by the president of Islamic Development Bank (IDB), citing the needs of IDB opening Islamic banking access to public and marginal communities. "In the case of East Java, we have opened Small and Medium Enterprises and farmers banks."
In line with Soekarwo's statement, Bank Indonesia Governor Agus D.W.Martowardojo said, "The government will speed up the process of realizing its Islamic economic agenda. This will allow us to have dual financial systems. Both conventional and Islamic economic systems will contribute to the betterment of Indonesian economy."
Indonesian government is aware that the financial system in the Islamic economy is proven to withstand monetary predicament, including the recent global monetary crises.
"The Islamic economy will contribute to the Indonesian economic improvement, including the rupiah stability," Agus said.
Total assets in Indonesia's Islamic finance has reached Rp 476 trillion or around US$ 41.4 billion, with the composition of 52 percent of Islamic banking, 35 percent of Islamic securities (SBSN) and 8.8 percent of non-Islamic banking. As of December 2013, Indonesian financial market share was still below 10 percent.
Attended by participants from 10 countries, the seminar carried the theme "An Integrated Development of Islamic Finance Towards Financial Stability and Sustainable Economic Development". Issues discussed at the event relate to the Islamic finance in the face of various conditions and developments that are currently taking place in the international arena.
"The seminar is aimed to push the Islamic financial development and communicate its development in Indonesia," OJK deputy commissioner Mulya E. Siregar said.(T/P009/R03)
Mi'raj Islamic News Agency (MINA)