ISIL Strengtenth Resistance in Mosul While Iraq Advances Moves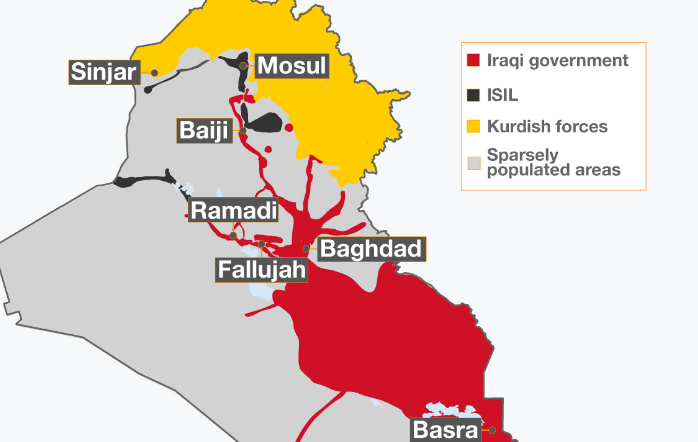 Mosul, 20 Muharram 1438/21 October 2016 (MINA) – Islamic State of Iraq and the Levant (ISIL/Daesh) fighters put up stiff resistance while  Iraqi forces launched a third front in the offensive to take back Mosul.
In order to counter, ISIL fighters unleashing a wave of vehicle-borne suicide bombers, while leaving a deadly trail of hidden explosive devices, Al Jazeera reported.
Iraq's government said on Thursday its soldiers advanced from the south and east, while Kurdish Peshmerga fighters moved in from the north and east on the country's second-largest city, now under control of ISIL.
Attack helicopters strafed ISIL positions as Iraq's special forces entered the town of Bartella, 15km east of Mosul's outskirts.
Major-General Fadhil Barwari said ISIL had few defences in the town, which was almost completely empty of civilians. "They just left some snipers and suicide car bombs."
ISIL fighters drove at least nine suicide car and truck bombs against the advancing troops, eight of which were destroyed before reaching their targets, while the ninth struck an armoured Humvee, Lieutenant-Colonel Muntadhar al-Shimmari told The Associated Press news agency. (T/P001/R04)
Mi'raj Islamic News Agency (MINA)