Indonesian Govt Asked to Save 57 Workers Facing Death Penalty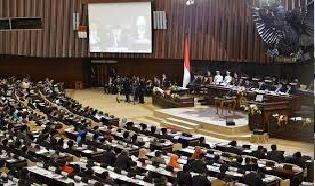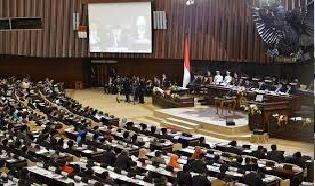 Jakarta, 13 Jumada Awwal 1438/10 February 2017 (M\INA) – Handayani, a member of Commission IX of the House of Representatives (DPR), has asked the government to be serious in handling legal cases affecting Indonesian Workers (TKI) abroad, especially for those who are facing the death penalty.
Handayani asserted, the heroes of foreign exchange must be saved from the threat of the death penalty. Therefore, the government must protect its citizens everywhere, not to mention who is in Saudi Arabia.
Until now, a total of 57 workers abroad under the death row from a total of 177 workers who entangled in a legal case. Although it was proven that the migrant workers have committed murder, but it happened only to defend themselves, if not, they would be killed first.
That is, they committed the murder because it was forced by circumstances. "It is impossible they've gone a long way just to kill. I'm sure they would not do so if they do not have to," said Handayani at the Parliament Complex on Thursday (9/2).
Head of the National Agency for Placement and Protection of Indonesian Workers (BNP2TKI), Nusron Wahid said, the best solution is to hire a qualified lawyer. The government can not intervene to free them from the death penalty. Moreover, they were entangled the cases in the Middle East, such as Saudi Arabia.
According to him, the government is faced with the implementation of strict Islamic law, so it is often difficult to intervene against the legal process.
"If the families of the victims do not forgive, it is very difficult for them to be free and the government find it difficult to save them, unless the their families accept the apology," said the Golkar politician. (T/RS05/RS01)
Mi'raj Islamic News Agency (MINA)