Haze Will Not Be So 'Serious' This Year: Indonesia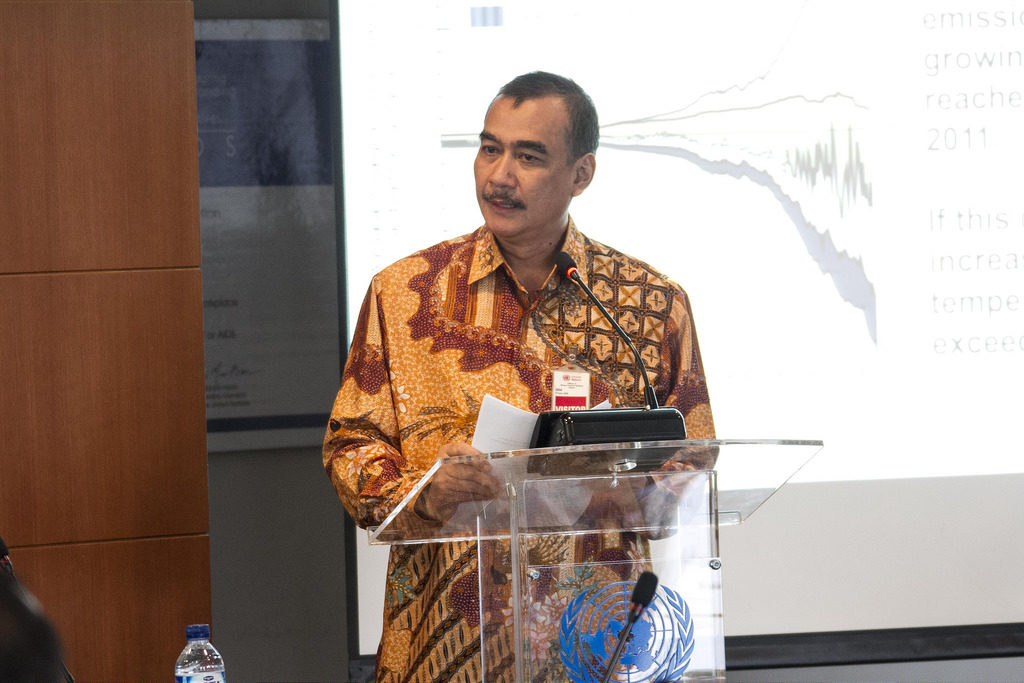 Kuala Lumpur, 09 Dzulqa'dah 1437/12 August 2016 (MINA) – Indonesia Thurday gave assurance that the transboundary haze will not be as serious as last year with drastic action taken to combat forest fires in the country, malaysiandigest.com reported.
Senior Adviser on Energy to Minister of Environment and Forestry of Indonesia Arief Yuwono said Jakarta have a strong commitment to prevent forest fires from the presidential level to the ground level.
"We have a lot of initiatives at the moment and we even have presidential directive which our minister has translated to action on the ground.
"For example, the establishment of 700 villagers who are ready to combat forest fires on the ground. We also strengthened our coordination from the central government to local governors plus the involvement of private sectors.
"When we make comparison between 2015 and 2016, I believe from our update forecast, there will be less haze, not so serious, only a small scale, " he told media Thursday after attending the 12th Meeting of the Conference of The Parties To The ASEAN Agreement on Transboundary Haze Pollution (COP-12) here today.
Also present was Natural Resources and Environment Minister Datuk Seri Dr Wan Junaidi Tuanku Jaafar.
When asked whether Jakarta would be seeking ASEAN's support to combat forest fires, Arief said they would use their own resources first to protect its sovereignty.
Arief pointed out that those responsible for forest fires would be penalised severely according to the laws and regulation.
Commenting on the establishment of the ASEAN Coordinating Centre to facilitate cooperation and coordination among ASEAN members in addressing the haze pollution, Arief said Jakarta plans to set up a workshop on the related issue by this year.
The establishment was pointed out by Deputy Prime Minister Datuk Seri Dr Ahmad Zahid Hamidi during his speech when opening the meeting early this morning.
Meanwhile, Wan Junaidi said Malaysia was ready to help Indonesia to put out forest fires by deploying firefighters and assets such as amphibious aircraft.
"At the moment, they want to use their own nation's capacity and capability. So, we have to respect that as they have their own initiative," he said.
Touching on the meeting, Wan Junaidi said ASEAN ministers agreed to adopt the Roadmap on ASEAN Cooperation towards Transboundary Haze Pollution Control with Means of Implementation.
He pointed out that the Roadmap would serve as a strategic framework for the implementation of the collaborative actions to control transboundary haze pollution in the ASEAN region to achieve a vision of Transboundary Haze-free ASEAN by 2020. (T/R07/R01)
Mi'raj Islamic News Agency (MINA)
.