HAMAS SEES THE START OF A NEW INTIFADA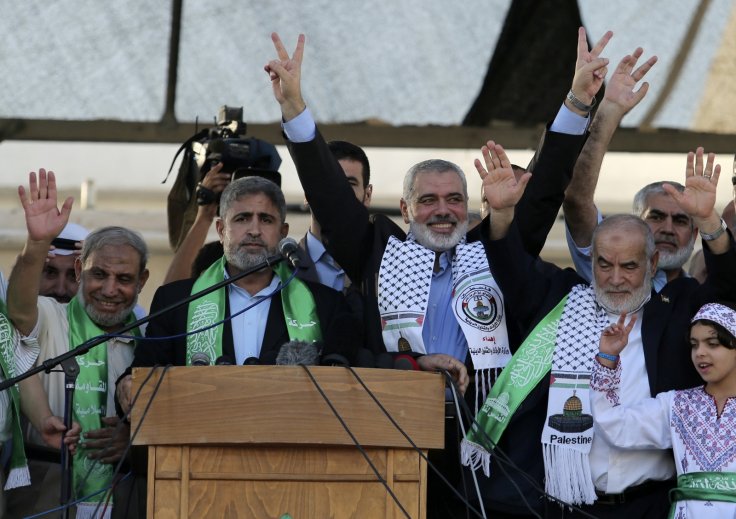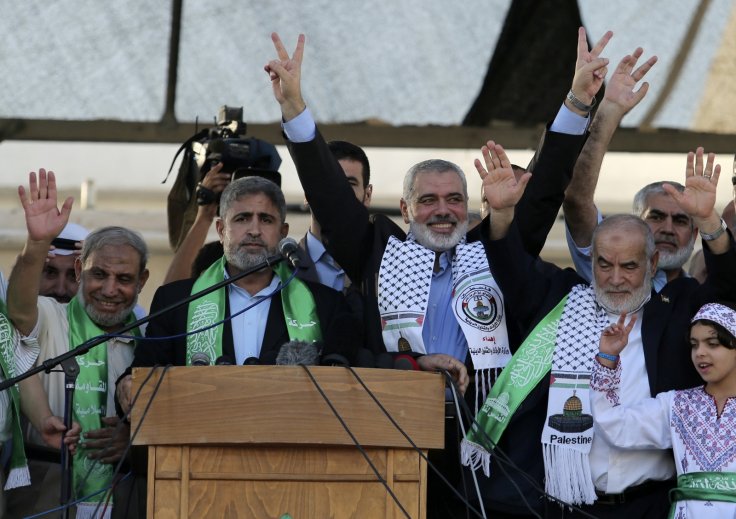 Gaza City, 28 Dzulhijjah 1436/11 October 2015 (MINA) – Israeli troops shot dead six Palestinians in protests in Gaza and a knife-wielding Jewish man wounded four Arabs in southern Israel yesterday in a wave of violence that has fuelled talk of a new uprising
against Israel.
The soldiers shot across the border into Gaza. An Israeli army spokeswoman claimed that the Palestinians came too close to the Israeli fence, throwing stones and rolling burning tyres.
Gaza medics said six people were killed and 50 wounded.
The protests in Gaza were in solidarity with Palestinians in Jerusalem and the Israeli-occupied West Bank, where tensions have surged in 10 days of violence in which four Israelis and at least eight Palestinians have been killed.
Palestinians have been angered by events at the Al Aqsa mosque compound in Jerusalem's Old City and fear Israel wants to change the status quo at the holy site.
The violence is not of the intensity of two Palestinian uprisings in the late 1980s and early 2000s but the attacks have prompted talk of a third "Intifada", Mi'raj Islamic News Agency (MINA) quoted Gulf Times as reporting on Saturday.
In Gaza, Hamas leader Ismail Haniya said a new Intifada focused on Jerusalem was underway.
"This is Friday, this is the day of rage… It is a day that will represent the start of a new Intifada in all of the land of Palestine," he told followers after prayers at a mosque in Gaza City.
"We give our souls and blood for Jerusalem. Jerusalem and Al Aqsa are part of the religion."
He called for the "strengthening and increasing of the Intifada".
"It is the only path that will lead to liberation," he said. "Gaza will fulfil its role in the Jerusalem Intifada and it is more than ready for confrontation."
Earlier yesterday, a Jewish assailant stabbed four Arab men in the southern city of Dimona, an attack denounced by Israeli Prime Minister Benjamin Netanyahu and described by one of his ministers as "terrorism".
In the northern city of Afula, an Arab woman was shot several times and wounded by Israeli police who closed in on her as she held up a knife, a video clip circulated on social media showed. Police claimed she had tried to stab a bus station guard.
Near a Jewish settlement in the West Bank city of Hebron, a Palestinian stabbed an Israeli policeman before being shot dead. In the Old City of Jerusalem, a man stabbed and wounded a 14-year-old Jewish boy.
There was also violence in the West Bank city of Ramallah, with video footage showing an Israeli army jeep running over a stone-throwing Palestinian, who was wounded. Medics said 247 Palestinians were hurt in yesterday's West Bank disturbances.
Rancour runs deep between Israel and the Palestinians, whose last round of negotiations ended in April 2014 without progress.
The chances of talks resuming before US President Barack Obama's term ends appear slim. His senior aide, Ben Rhodes, told Israeli radio on Thursday that Washington had no "silver bullet" to bring about the envisaged Palestinian state alongside Israel.
Netanyahu has accused Palestinian President Mahmoud Abbas, his Fatah party and the Hamas group of inciting the violence in East Jerusalem in recent weeks. He reiterated that message at a news conference on Thursday, adding that there was no "quick fix".
Abbas has praised Palestinians for "defending" Al Aqsa but also urged people to engage in "peaceful popular resistance". (T/R07/R01)
Mi'raj Islamic News Agency (MINA)