HAMAS PREVENTS GAZA CHILDREN FROM GOING ON 'NORMALIZING' ISRAEL TOUR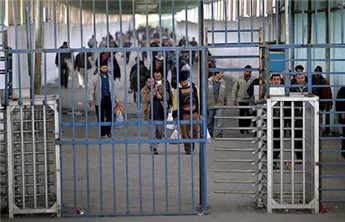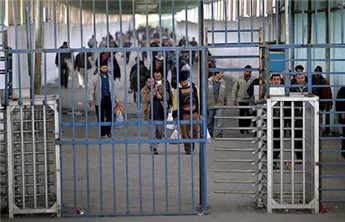 Gaza, 7 Rabiul Awwal 1436/29 December 2014 (MINA) – Hamas security forces in the Gaza Strip on Sunday (28/12) prevented 37 children of Palestinians killed in Israel's latest offensive from entering Israel for a visit coordinated by an Israeli group.
Sources on the Palestinian side of the Erez crossing, where the children were supposed to cross into Israel from, said that the children had obtained permits from Israel to leave the besieged coastal enclave for a week to visit Israel and the West Bank for one week.
When the children arrived at the crossing on Sunday morning, however, Hamas-affiliated security services ordered them to go back home, Ma'an News Agency quoted by Mi'raj Islamic News Agency (MINA) as reporting.
Israeli media reported that the 37 children in the group had lost their fathers during Israel's summer assault on Gaza that left nearly 2,200 dead, and that some of the fathers were affiliated with Hamas.
Israeli news site Yediot Ahronoth quoted Hamas spokesman Iyad al-Buzm as saying the children were prevented from traveling in order to stop an attempt at "normalizing relations with Israel."
The site also quoted an Israeli affiliated with the Kibbutz movement as saying that during the trip the children were going to be brought to Israeli cities near the border with Gaza to meet Israeli counterparts, in addition to a visit to Ramallah to see President Mahmoud Abbas.
The Kibbutz movement refers to the collective Jewish-only settlements first founded during the British Mandate period in Palestine to begin the Jewish colonization of the land and the gradual displacement of Palestinians.
Normalization refers to the act of engaging with Israel or Israelis in a way that suggests an equivalence between the two sides or any recognition of Israel's existence as a "normal" state.
Advocates of anti-normalization instead consider Israel as an occupying colonial power and believe it a duty to resist, as they say attempts at dialogue with Israel have widely failed and have merely been used as a cover by Israel to entrench its control of Palestine and Palestinians.
Normalization is widely frowned upon by Palestinians, especially the Hamas movement, but is selectively promoted by the Fatah-led Palestinian Authority government in Ramallah. (T/P010/P3)
Mi'raj Islamic News Agency (MINA)