HAMAS OFFICIAL: ISRAEL AGREES TO OPEN GAZA BORDER CROSSINGS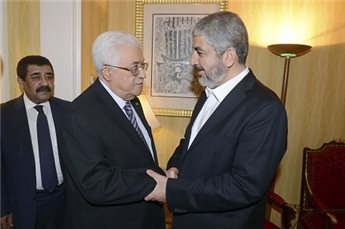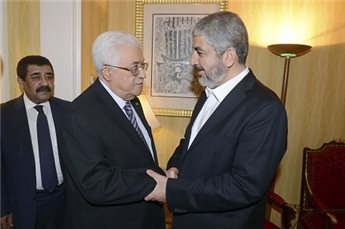 Gaza, 1 Dhulqo'dah 1435/27 August 2014 (MINA) – Israeli occupation regime has agreed to open Gaza crossings to allow the flow of humanitarian aid and construction material, senior Hamas leader Mousa Abu Marzouq said Tuesday.
Speaking to Ma'an, Abu Marzouq added that three more Gaza crossings will be operated in addition the Kerem Shalom and Erez crossings, which are already operating, according to Ma'an News Agency report quoted by Mi'raj Islamic News Agency (MINA).
Asked about the fishing zone, he said that Gaza fishermen would be allowed to reach as far as six nautical miles and the zone would be increased gradually until it is 12 nautical miles by the end of 2014.
Reconstruction of the war-torn Gaza Strip will be discussed during a conference in Egypt next month, added Abu Marzouq. The Palestinian unity government will be in charge of implementation.
The Hamas official added that the ceasefire agreement was sponsored and would be monitored by Egypt only.
Another round of negotiations will start a month from now to discuss unresolved issues, Abu Marzouq said.
Furthermore, Israeli, European and American restrictions and opposition to money transfers to Gaza for salaries for employees of the former Hamas-led government in Gaza have been cancelled. The national consensus government is supposedly working on proceedings to arrange payment of salaries.
Abu Marzouq pointed out that Israel agreed to stop targeted assassinations of resistance activists and said that a ceasefire agreement could have been reached earlier if Israel agreed to this demand sooner.
As for the Rafah crossing, Abu Marzouq said Egyptian and Palestinian officials would meet soon to discuss what is needed to open the crossing permanently.
The Gaza buffer zone has also been removed, he added.(T/R04/P3)
Mi'raj  Islamic News Agency (MINA)