GROUP DETAILS ARREST, ASSAULT OF PALESTINIAN TEEN IN AL QUDS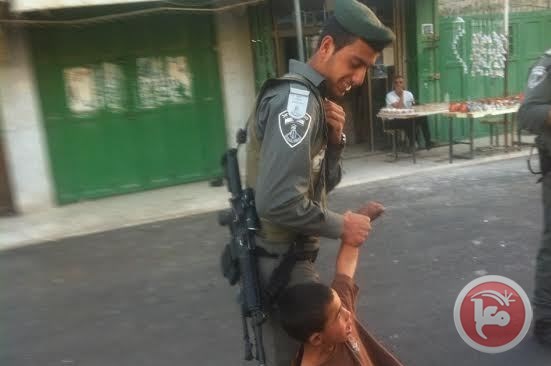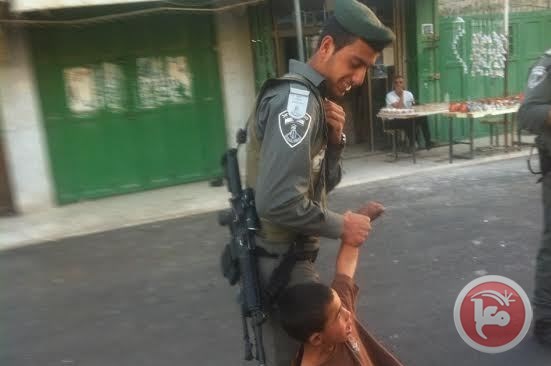 Ramallah, 20 Ramadhan 1436/7 Juli 2015 (MINA) – An international human rights group on Monday released details of the interrogation and assault of a Palestinian teenager during his arrest in June by Israeli forces in East Al Quds.
Muhammad Mustafa, 15, from al-Issawiya was detained during a house raid on June 15, Defense for Children reported.
He was taken to the Russian compound detention center off Jaffa Street, where he was accused of throwing rocks and Molotov cocktails at Israeli forces, charges he denied. Ma'an News Agency reports as quoted by Mi'raj Islamic News Agency (MINA).
"The detective yelled at me and accused me of throwing rocks and Molotov cocktails and closing the streets of al-Issawiya," Mustafa said.
"Around an hour later he took me out of the room to the hallway and started slapping me on the face and hit me on my leg twice with his foot and around three minutes later he took me back to the interrogation room."
Mustafa said that the interrogation continued for four hours while he was sitting on an iron chair until he confessed that he threw a rock. He pointed out that the paper he signed was in Hebrew, a language he does not understand.
The teenager appeared in an Israeli court the following day without his parents and his detention was extended to June 18.
After the court session, Mustafa was taken back to the Russian compound and strip searched. He was not allowed to eat, drink or use the bathroom.
"On the second day of my detention, before being presented to another court on another case — as I was detained on Jan. 1, 2015 for throwing rocks — I was held in a waiting room inside the compound with two people wearing civil outfits," Mustafa said.
"They suddenly started hitting me all over my body with their hands and legs, I fell to the ground and I attempted to defend myself but I felt dizzy and one of them hit me on the head with something like a screwdriver and I went unconscious."
The next day, he was interrogated for about 10 minutes regarding his assault in the waiting room, and was later interrogated again for around 30 minutes regarding rock throwing before he was allowed to use the toilet and brought food and water.
Mustafa was released on June 21, but was sentenced to house arrest and banned from entering al-Issawiya.
He is currently staying with his sister in Sur Bahir until his next court session, which is scheduled for July 9.
In 2014, Defense for Children reported that 93 percent of children detained by Israeli forces were denied access to legal counsel, while others endured prolonged periods of solitary confinement for interrogation purposes, a practice that amounts to torture under international law.
A local prisoners' rights group, Addameer, has long reported that treatment of Palestinian detainees by Israeli forces tantamount to torture is "widespread and systematic." (T/P010/R03)
Mi'raj Islamic News Agency (MINA)