GERMANY TROUBLED OVER ISRAEL'S NEW SETTLEMENTS EXPANSION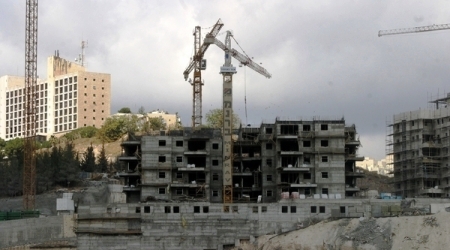 Berlin, 13 Rabi'ul Akhir 1436/3 February 2015 (MINA) – The Government of Germany expressed grave concern over Israel's recent tenders to erect new settlement units in several West Bank's illegal settlements and East Jerusalem.
Official spokesperson of German's Foreign Ministry said that such steps represent a new challenge put in the way of the two-state solution. The Ministry affirmed that such actions would send the wrong political message.
Germany affirmed that it has repeatedly requested both sides, Palestine and Israel, to refrain from taking unilateral actions which could contribute to further escalations to the already tense situation in the region, particularly in Jerusalem and Gaza.
The Israeli government Friday announced tenders to build 430 new settlement units in the occupied West Bank, in addition to 93 others in East Jerusalem, Wafa Palestinian News Agency quoted by Mi'raj Islamic News Agency (MINA) as reporting.
The settlements stand in clear violation of Article 49 of the Fourth Geneva Convention, which confirms that the occupying power shall not deport or transfer parts of its own civilian population into the territory it occupies.
The Security Council, the General Assembly, the Human Rights Council and the International Court of Justice have all confirmed that the construction and expansion of Israeli settlements and other settlement-related activities in the Occupied Palestinian Territory are illegal under international law.
Israeli media sources reported on the White House's concerns over Israel's decision to issue tenders for the construction of 450 new housing units in occupied Palestinian territory, a spokesman said Friday. However Israel says the tenders are not new, but rather old tenders that have now been reissued.
White House spokesman Josh Earnest said in a daily briefing that the move could undermine efforts to achieve peace in the region. The move does nothing to bolster Israel's security and in fact would do exactly the opposite, he pointed out.(T/R05/R03)
Mi'raj Islamic News Agency (MINA)