Fries: France Committed To Unity Of Syria, Iraq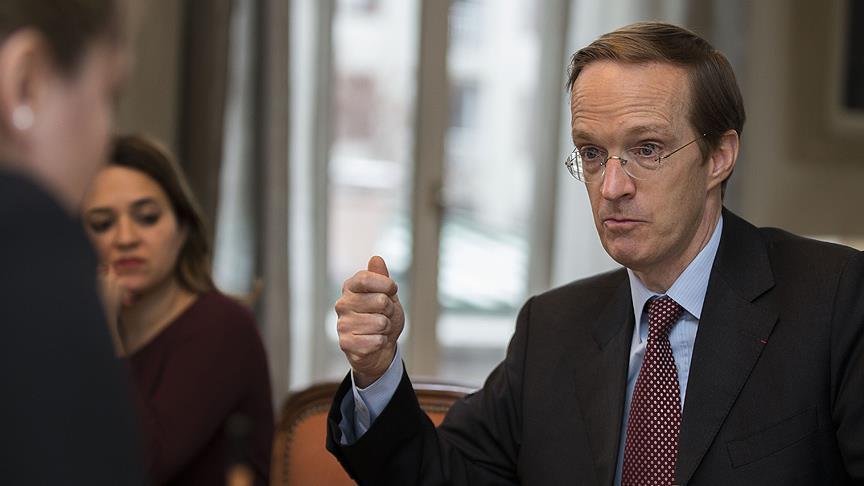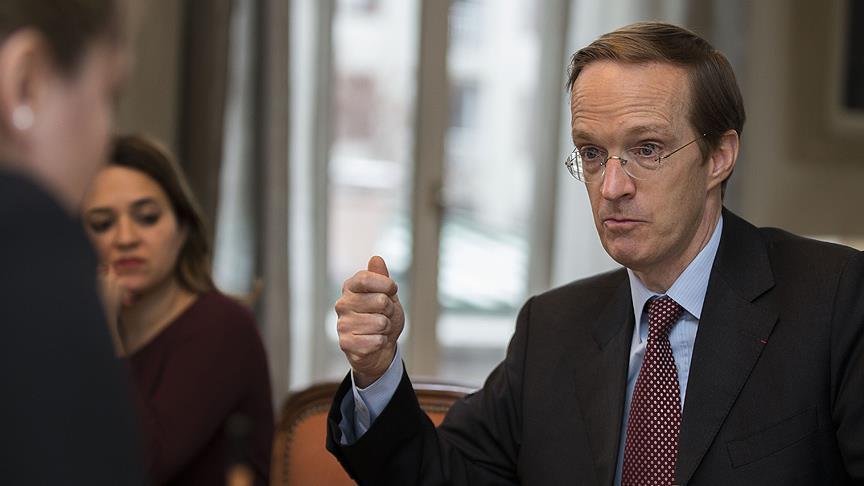 Ankara, 26 Jumadil Awwal 1437/05 March 2016 (MINA) – French Ambassador in Ankara Charles Fries said on Friday that France supports the moderate opposition fighting Daesh in Syria and Iraq, and that his country is committed to Syria's and Iraq's unity, as well as protecting Turkey's security.
Speaking to an Anadolu Agency correspondent, Fries discussed such issues as the Syrian civil war, the refugee crisis, and the terrorist organization PKK.
"That's why France has always vigorously condemned all terrorist actions against Turkey, such as the terrible attack that hit Turkish armed forces in Ankara on Feb. 17. There is no doubt that Turkey knows that they can trust in France's support in the fight against terror," he said, Anadolu Agency quoted by Mi'raj Islamic News Agency (MINA) as reporting.
"Besides, we are in favor of Syria's unity, and – just like Turkey – we are against views for the country's ethnic or denominational partitioning. Like Ankara, Paris wants (Syrian President) Bashar al-Assad to leave after the start of a transition period. Because Assad, who became an executioner of the Syrian people, cannot at all represent a future for them," the French ambassador added.
"Turkey took important measures to limit the immigrant flow. France appreciates Turkey's remarkable efforts in hosting 3 million refugees, including two-and-half-million Syrians, in their territory. Turkey is the country hosting the largest number of refugees in the world. Turkey has taken important measures to limit the immigrant flow by requiring visas for Syrians who want to arrive by plane and ship, letting Syrians work in Turkey, and bringing education to Syrian children," Fries said, adding that France encourages Turkey to maintain its efforts and is ready to help.
The French ambassador stated that Turkey is a valuable partner for France, as Turkey is at the center of many regional problems such as the refugee crisis devastating all of Europe.
Syria has remained locked in a vicious civil war since early 2011, when the Assad regime cracked down on pro-democracy protests with unexpected ferocity.
Since then, more than 250,000 people have been killed and more than 10 million displaced, according to UN figures.
"As for the French position with regard to the PKK, it is firm and constant. This movement (PKK) is on the EU's terrorist organizations list. France condemns the PKK restarting its armed actions in Turkish territory since July 22 of last year," Fries remarked.
The PKK – also listed as a terrorist organization by the U.S. as well as the EU – resumed its 30-year armed campaign last July. Since then, more than 280 members of the security forces have been martyred and thousands of PKK terrorists killed in operations across Turkey and northern Iraq, according to officials. (T/P010/R04)
Miraj Islamic News Agency (MINA)