Four Virtues of the Month of Ramadan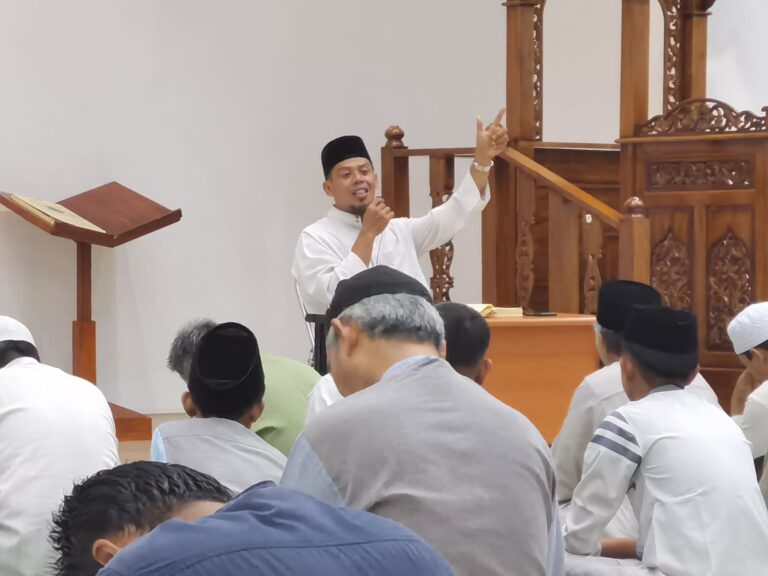 Al-Muhajirun, MINA – Dai from Lampung, Ustadz M. Amin Nuroni explained that there are at least four virtues of the holy month of Ramadan.
He conveyed this while giving a dawn lecture at An-Nubuwwah Mosque on Thursday which is routinely held for one full month during the month of Ramadan.
These four virtues, first is that Ramadan is the month in which the Quran was revealed. The invites the congregation to increase motivation in reading the Quran and other acts of worship.
"Let's increase the intensity of reading the Quran and studying it this month, the month of Ramadan, the month in which the Quran was revealed," he asked.
"When we increase the time to read the Quran, never worry about losing our fortune, because our sustenance has been arranged, it will not be exchanged or taken by other people, Allah will provide sustenance to His servants according to the deeds of worship," he added.
The virtue of the second month of Ramadan, the month in which there is a night of Lailatul Qadar, a night which is better than 1,000 nights.
"We don't know when the night of Lailatul Qadar descends, so in one full month we should maximize worship to Allah Subhanahu wa Ta'ala, not only in the last 10 days we maximize worship," said Amin Nuroni.
The third priority is that the devils are shackled during the month of Ramadan. So the opportunity for disobedience due to the devil's temptation does not exist for people who fast.
Then the fourth priority is the month full of forgiveness, Allah opens the door of forgiveness as much as possible for His servants.
"This is an opportunity for us to ask Allah for forgiveness for all the mistakes we have made, if we are sincere and have the right intentions to ask for forgiveness, then Allah will open the door of forgiveness for His servants," he continued. (T/RE1)
Mi'raj News Agency (MINA)