ERDOGAN: NO ONE IS ADDRESSING THE CAUSES OF TERRORISM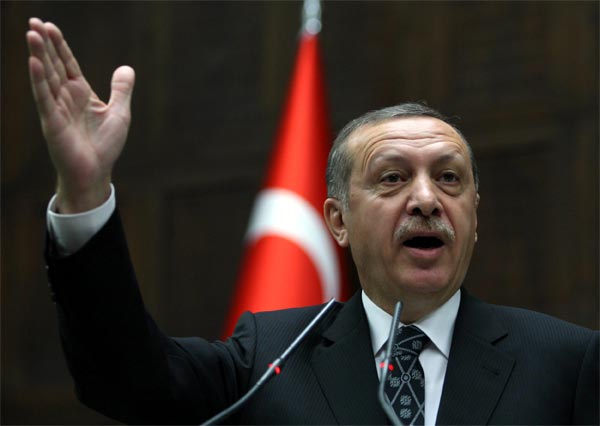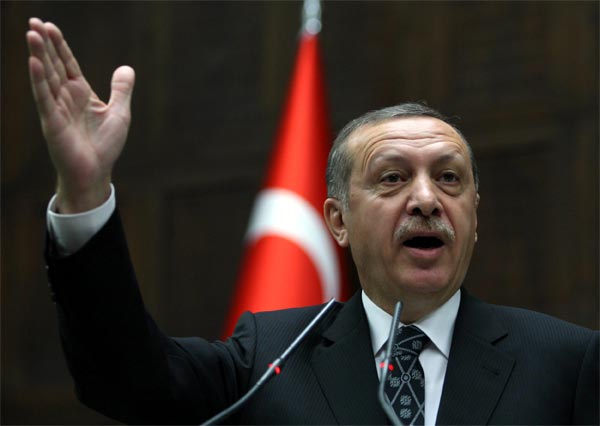 Ankara, 7 Dzulhijjah 1435/30 September 2014 (MINA) – Turkish President Recep Tayyip Erdogan said that "humanity is facing a case of international terrorism and it is threatening world security", adding that "everyone is talking about the consequences, but no one is addressing the causes.
Everyone is talking about the situation that has emerged in the past two months without mentioning how it came about and how it reached this level. No one is discussing how these young people have been able to commit such heinous crimes." Middle East Monitor (MEMO) quoted by Mi'raj Islamic News Agency (MINA) as reporting, Tuesday.
The president made this statement during a speech today before the International Forum for Public Health and Drug Combat Policies in Istanbul.
Erdogan went on to say that associating the ongoing terrorist activities and organisations in the Middle East with a particular religion, especially Islam, "is nothing more than deviating from the truth".
Erdogan wondered why his "European friends" were not concerned about the terrorist organisation the "PKK", the Kurdistan Workers Party, in Turkey. He responded: "Because this organisation does not have the word 'Islam' attached to it and has no relation to Islam."
He also criticised the decision issued by the European Court of Human Rights regarding compulsory religious classes, saying: "If the issue of including religious studies and ethics in the curriculum needs to be discussed, then why are there complaints about drug addiction? Why are there complaints about terrorism, violence, discrimination, anti-Semitism and Islamophobia?"
On September 16, the European Court of Human Rights issued a decision based on appeal complaints filed by 14 Turkish citizens in Ankara in 2011 against the compulsory Culture of Religion and Knowledge of Morality course given at Turkish schools, stating that they negatively impact their children.
The court urged the Turkish government "to switch to a new system in which students would not be required to take such a class".
Regarding the issue of combatting drugs, Erdogan explained that young people who have no guidance or authority figures "seek to fill this void with other things.
Sometimes they turn to drugs and sometimes they turn to violence, and may progress to organised violence or terrorism." (T/P002/P3)
Mi'raj Islamic News Agency (MINA)