COMMUNITY MEMBERS SUPPORT MUSLIM WOMAN WHO WAS ATTACKED IN US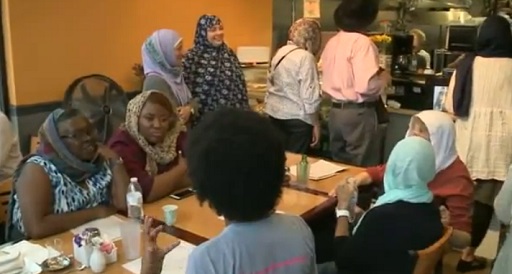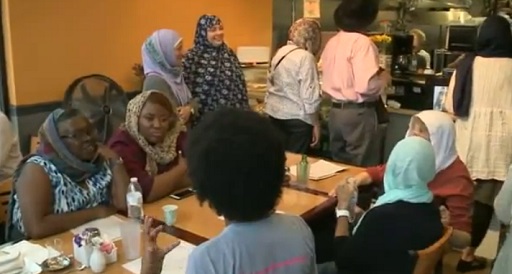 Bloomington, 12 Muharram 1437/25 October 2015 (MINA) –  Members of a community in US are rallying around a Muslim woman who was attacked by an IU student last weekend.
Indiana University dismissed that student, 19-year-old Triceton Bickford, who was charged with multiple counts after the attack. Bickford's mother apologized for the attack Friday, blaming it on her son's intoxicated state,  cbs4indy.com reported.
Dozens of people showed up at Sofra Cafe, where the attack took place, on Friday to show their support for the victim. Organizer Anna Maidi, who is the head of the Women's Committee at the Islamic Center of Bloomington, encouraged women to wear scarves over their heads as sa show of solidarity.
"I just want her to know that the community is behind her," Maidi said.
Two IU graduate students, Amanda Lanzillo and Denisha Jashari, also planned a march this Saturday, October 24. They planned to march from the Sample Gates to the Monroe County Courthouse, where speakers will talk about tolerance and Islamaphobia.
"What we're trying to do here is to make it a pattern of fighting back and a pattern of community organizing so that it doesn't occur again," Jashari said.
"Blooomington supports her and is behind her and when somebody in our community is attacked, it's all of our responsibility to stand up and say we condemn this," Lanzillo said.
The cafe had become a place for people to gather in support and to speak out against the attack, which witnesses described as racially motivated. Maidi said she had personally offered support to the victim, who told CBS4 she was shaken up after it happened.
"We are here for her in whatever capacity she needs us to be, so hopefully she feels that," Maidi said.
Bickford has pleaded not guilty to all charges in the attack. The FBI is investigating it as a possible hate crime, while his attorney said Friday she would fight those assertions.(T/R04/R03)
Mi'raj Islamic News Agency (MINA)